Students to Rejoin On-Campus with the Hybrid Model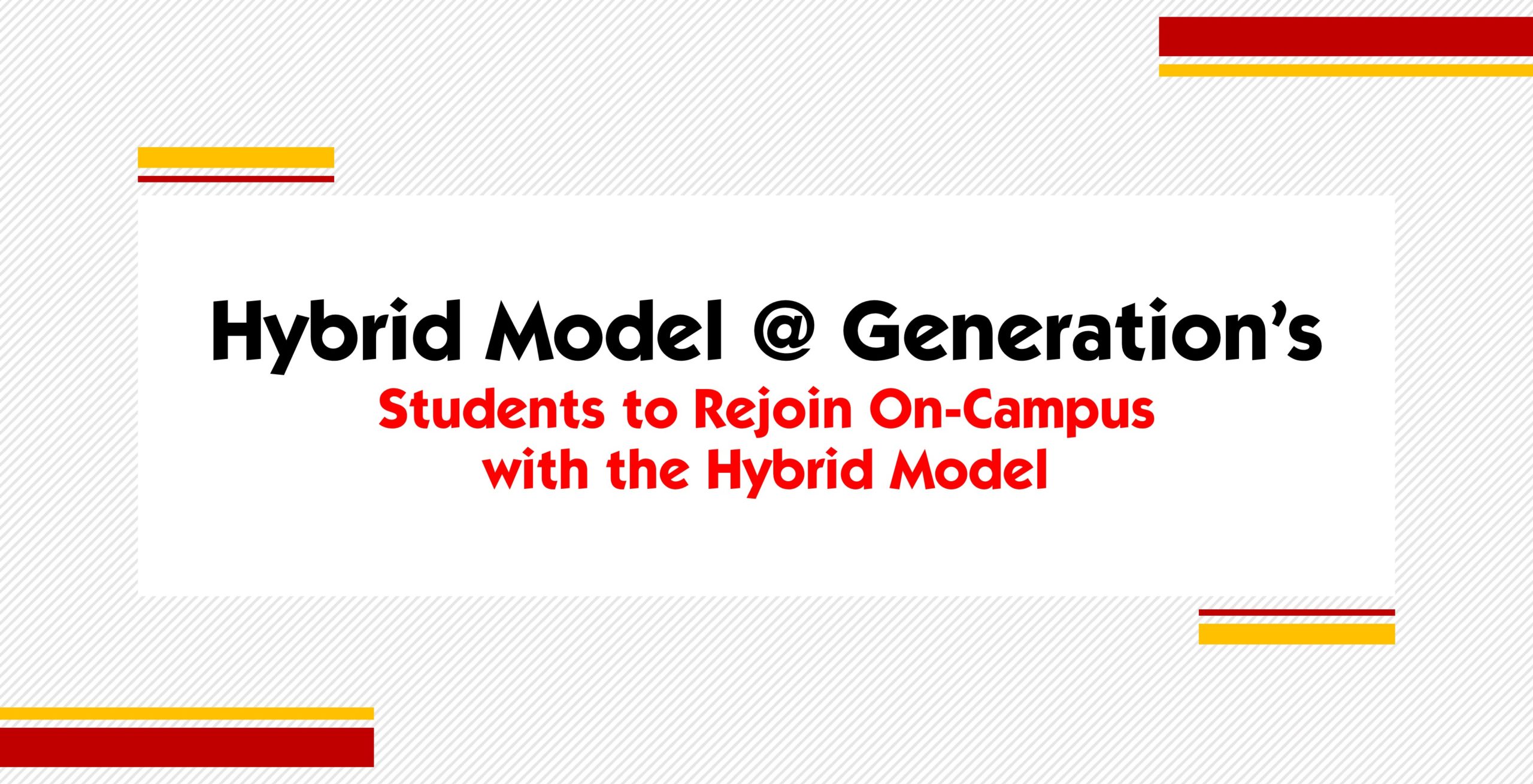 Dear parents and students,
Assalamu alaikum
Following the recent announcements by the relevant Government authorities, we will, insha'allah, be resuming on-campus teaching & learning with effect from Tuesday, September 15 for some of the age groups. In an effort to minimize Covid-19 exposure and transmission, Generation's School will be operating on a Hybrid Model, along with a set of health and safety guidelines and protocols to be followed.
The 'Hybrid On-Campus On-Line' (HOCOL) Model
All classes shall be divided into two "Streams": Stream A and Stream B.
On any given day, only one Stream (half the students) will be physically present on campus, while the other Stream will be pursuing learning activities online.
This will enable the implementation of distancing and other Covid protocols on campus.
Students from each "Stream" will attend classes on-campus for one week, and online classes the next week. This will alternate on a weekly basis.
Please download and read the circular carefully. More details guidelines and instructions to follow.
Click to download – Students to Rejoin On-Campus with the Hybrid Model
We look forward to a safe and secure rejoining of on-campus teaching & learning for the students, insha'allah.
Jazakallah khayr,
Mr. Muhammad Imran
Director, Finance & Operations
September 9, 2020 / Muharram 20, 1442