Online Teaching & Learning Resumes Mon 07 Jun, insha'allah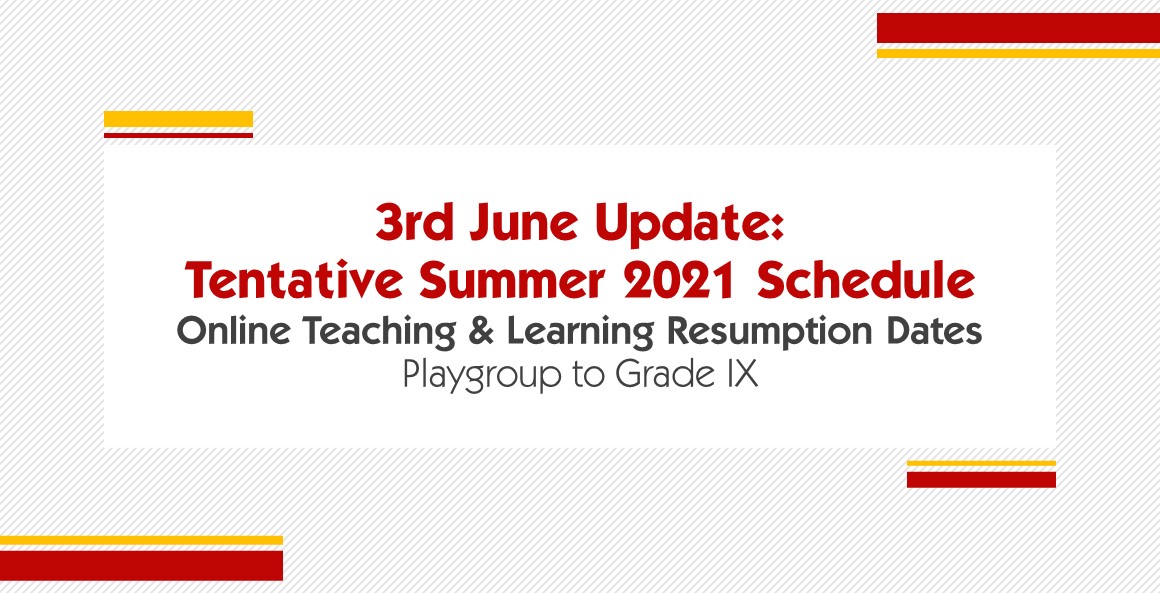 As previously communicated on May 24, classes were scheduled to commence on-campus after the summer vacation. However, in view of the current health situation, the school will not be able to resume on-campus classes for now.
Accordingly, the students will resume Online Teaching and Learning (OLTL) from Monday 07 June 2021, insha'allah.
Read the full circular for details: Download now.
Read Guidelines for Online Learning and help prepare your son/daughter for classes starting next week.