Revised Rejoining Date for Grade IX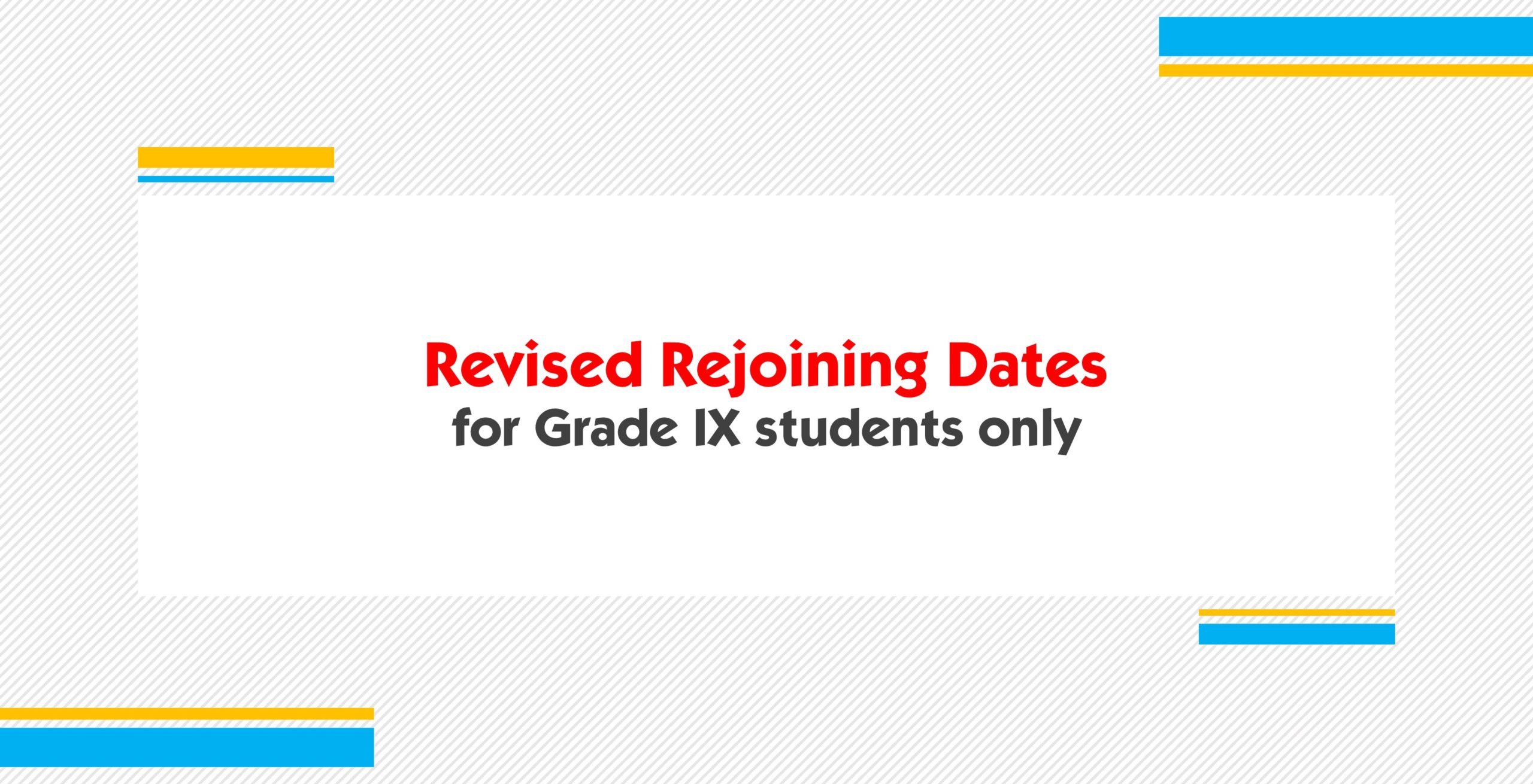 Please read and follow the given guidelines and instructions carefully.
Please also note the School is continuously evaluating the processes and outcomes in the best interest of the school community and may revise the guidelines accordingly from time to time, or as per instructions from the Government authorities.
Insha'allah, Streams of Grade IX will now be rejoining classes on-campus as per the following schedule.
Date of  First On-Campus Classes
Stream A
Stream B
Grade IX only
Tuesday 29 September
Online
On-Campus
Monday 05 October
On-Campus
Online
Download circular for Grade IX