A Levels Results Celebrations
Posted by

Categories

Naya Taaza

Date

September 15, 2021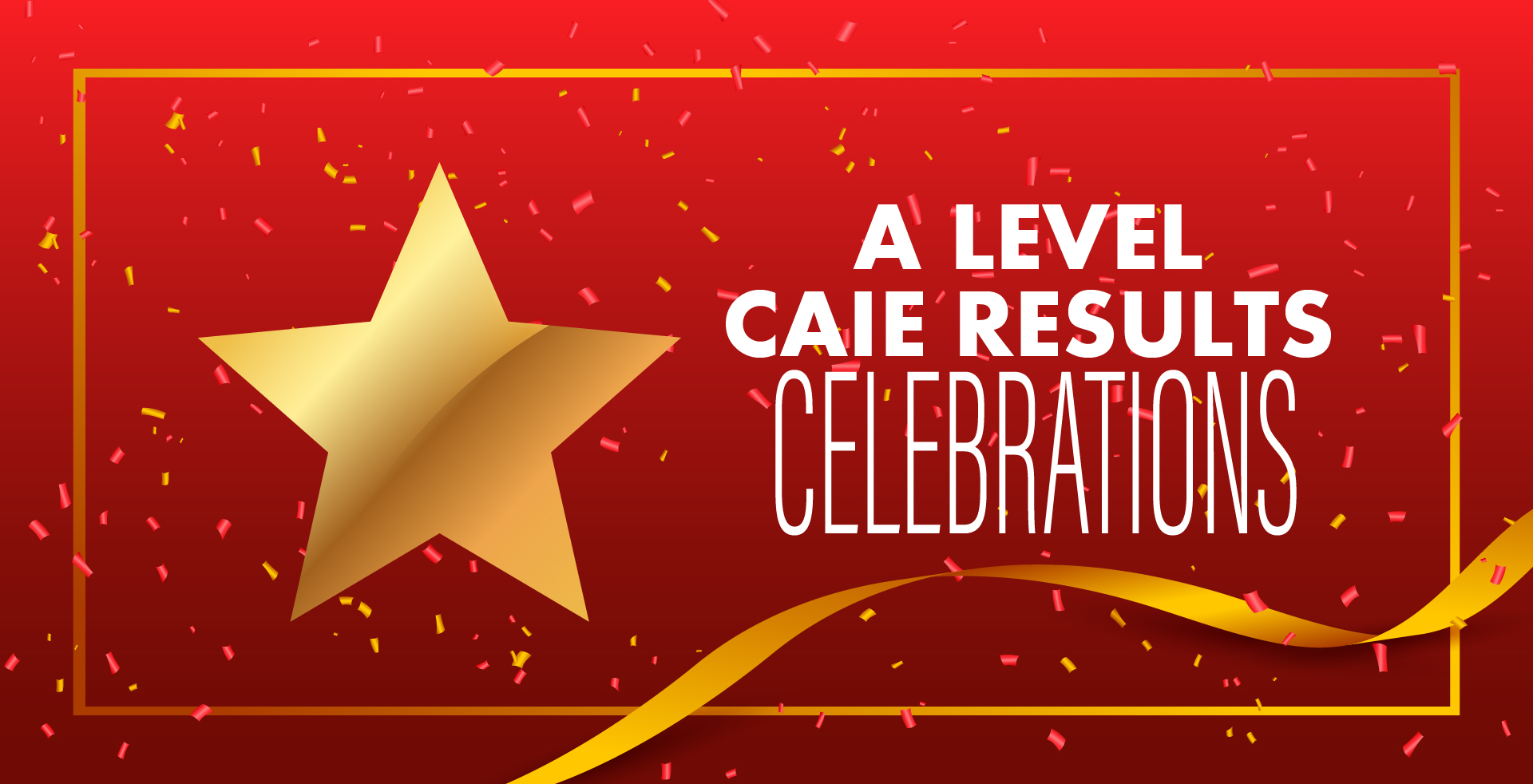 Despite the challenging times, it was heartwarming to see Generians receive excellent results in their CAIE 2021 Examinations. We'll be celebrating the hard work of all A Level students and their teachers on-campus, Friday 17 September, insha'allah.
What if Covid hadn't happened?
The CAIEs were challenging this year too. The uncertainties were surmounting as the months of May & June approached. We often discuss how things were like before Covid…
"Things would have been much smoother if Covid-19 had not happened," says Saad Lakhani, Alumnus, Generation's Class of 2021. "We would have been using traditional teaching methods which we are acquainted and comfortable with. Moreover, we would've spent more time on campus and hence been more involved in cross curricular and social activities, which constitute a major part of our academics."
94 students who took the A Level CAIE examinations in May/June 2021 with outstanding results, alhamdulillah. 12 students secured 4 A Star & A grades, while 44 students secured A Star or A grades in at least half of their A Level examination.
Resilience and Hope
It was indeed challenging – the new routines and schedules amidst the challenges of maintaining SOPs.
"If Covid hadn't happened, obviously everything would have been completely different," says Ayesha Usman, former Head Girl and Alumna Generation's Class of 2021. "However, Covid made us realize the importance of being blessed with good health and being grateful for it. It also showed how unpredictable life is and how we should spend every single day of our life, giving our best in all aspects."
Saad and Ayesha recently completed their A Levels Programme at Generation's School and are looking forward to college life.
The Amazing Support System: Teachers, Friends and Generian Families
Generian Families played a pivotal role during this time and we're grateful for their support. While appreciating the tole of her family and teachers in her studies, Ayesha says, "My major shout outs go to my family for always motivating me in everything I do; my teachers for their constant efforts in difficult times; and a few close friends for sticking around and helping each other find positivity in not so perfect circumstances."
---
Subject Highlights – Further Mathematics – A Level (AS & A2)

80% of all attempts resulted in grades A Star, A or B!
---
With Challenge's Came New Learning.
We're blessed to have been able to continue the A Level classes on-campus as much as possible. While most of the grade levels had to continue learning online, the A Level students continued their classes on-campus apart from the days the government-mandated completed lockdowns and school closures. Ms. Humera Hayat, Subject in Charge, History quotes Jack Ma, "Look at Challenges as Opportunities." On the challenges faced during Covid, she says, "Most people see Covid as a challenge… but since it happened, we had to make the best of the situation… I think we may have never ventured out to Zoom or Asynchronous classes or Google Classrooms as learning tools. We certainly wouldn't have explored the virtual world and become so proficient with technology and finding solutions to distance learning and associated challenges."
We couldn't agree more, Ms Humera! Every difficulty compels us to navigate through change. It's how we manage that change process, and what we eventually learn from it that truly matters.
---
Subject Highlights – Global Perspectives and Research – A Level (AS & A2)

100% students secured A Star or A grades!
---
Remaining Focused and Determined
Keeping the students engaged was one of the biggest challenges for teachers. Class participation & discussion, timely assignment submissions, review assessments and all seemed daunting at first. To overcome these challenges, Ms. Humera encouraged students by introducing bonus marks in conduct. She says, "There is no parallel to on-campus student bonding but we'll be consistent and focused on channelling learners' energies to productive pursuits – this includes managing a healthy study routine along with cross-curricular activities."
The government-imposed school closures when the contagion rate was at dangerous levels was a constraining factor. "We faced challenges when A Level classes had to be taken online. Student-to-student & student-to-teacher interaction is critical in the days leading to exam preps," says Ms. Uroosa Waheed, Biology teacher, Senior Section. Ms. Farzana Sarwar, Subject in Charge, Biology agrees and adds, "It was a huge challenge for us to ensure timely completion of the syllabus while maintaining our students' focus. School routines are healthy. Distance learning needs discipline, which we all had to learn."
Ensuring Learning Happens
"We could tell many students were distressed. But I'm glad they were able to learn to remain focused and achieve our goals. Our students would set targets and reach them on a regular basis. They would actively seek feedback from us to remain on track."
"Another challenge we faced was to verify the authenticity of the assignments that the students were submitting," says Ms Uroosa. "Each assignment aims to teach the student a new aspect of the topic, which is being taught to them. If the students are not doing the assignments themselves, they are missing out on a huge learning opportunity, which would have a huge impact on their examination outcomes."
Reminiscing over their learning journeys, Saad and Ayesha believe teachers were a strong support system. "A huge shout out to all my teachers for being patient with all of us while we tried out the online teaching and learning system," says Saad Lakhani. "Our teachers always gave their best to ensure the best of education for us. Thank you for supporting us and helping us navigate through these unprecedented times."
Looking Ahead…
A number of students will be taking the remaining examinations in October/November 2021. We wish them the best and will be publishing an updated results compilation in January 2022.
A Level Results Celebrations 2021
We're very thankful for these Great Stories and look forward to celebrating our students' and teachers' hard work and efforts at the A Level Results Celebrations this Friday 17 September at Generation's South Campus, insha'allah. Stay tuned for more details!