The Road to Success is Always Under Construction by Ms Zeenat Akbar Ali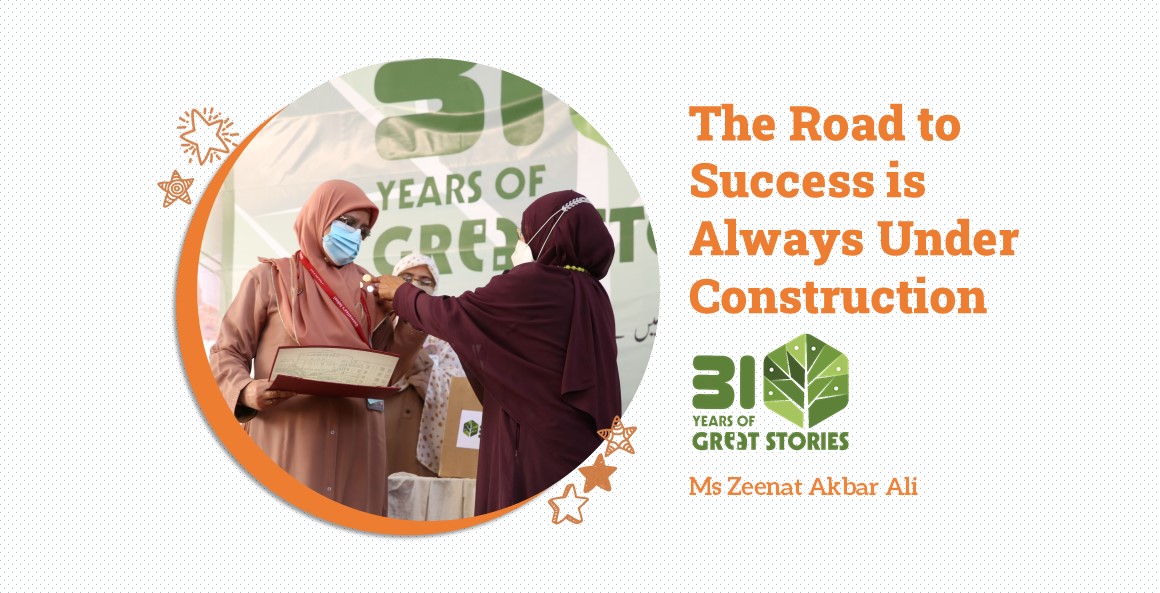 Travelling through the time tunnel and pondering over the saying, 'The road to success is always under construction,' seems so true as for all these 31 years (three decades), I have seen physical construction right from the inception of the North Campus to date.
Working in different capacities and provided with different opportunities has enhanced my personal, professional and spiritual growth, which has helped me to groom myself. The familial, close-knit environment and interaction with students of different grade levels, that nurtured long-lasting relationships has been the glue that has made my roots strong in this fascinating learning institute.
My quest and love for learning took me on my first journey of discovery to unleash my hidden talent when I travelled with Dr Ghazala Siddiqui, the Founder & Principal of this prestigious school to England to visit schools and study various curriculums. There are many memorable experiences and to choose one is very challenging for me but I think laying the foundation of the first library at Generation's is a great landmark for the school, which, remembering Neil Armstrong's first words after setting up his foot on the moon, 'That's one small step for a man, one giant leap for mankind.' Never did I once think that this would, one day, become a source of inspiration for multiple libraries at this school.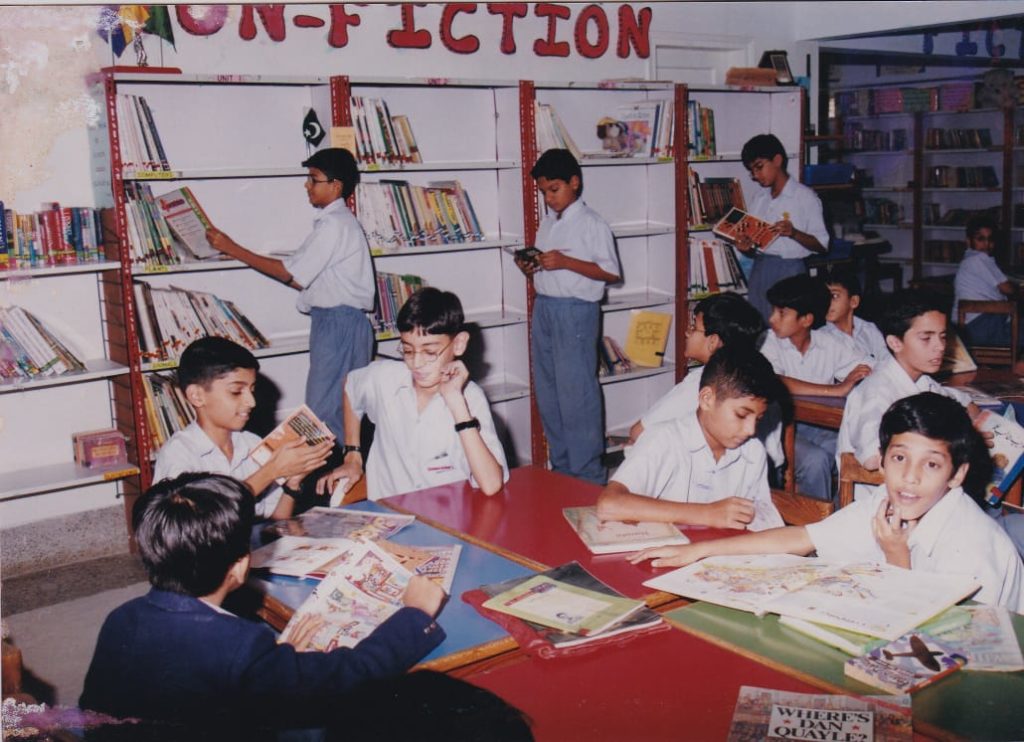 I think it was about 1992-1993; the school was just a sapling when I proposed to Dr Ghazala to set up a library as we had a small room vacant with some furniture. We decided to move the furniture out and install some shelves. Dr Ghazala offered her television set and later, a VCR and a cassette tape recorder were added to it. Now, this served as an audiovisual room too. I was helped by Ms Yasmin Raheel who had joined a day later than I did. She, masha'allah, worked enthusiastically and we managed to keep an inventory of the books by labelling and entering them in a register. We visited with Mr Irfan Siddiqui and Dr Ghazala to Khory Garden multiple times where we had a great book market. Time and time again, books of all nature were added to our library: magazines, Readers Digest, fiction, and non-fiction. We were later helped by a young intern, Mr Nawaz who took over.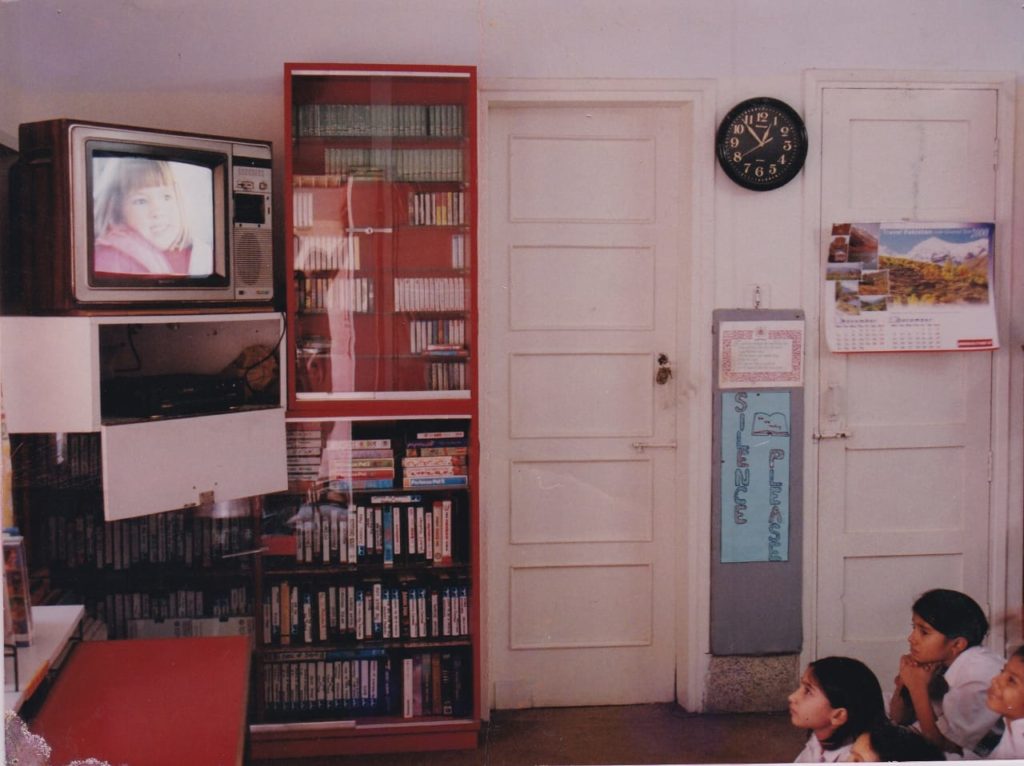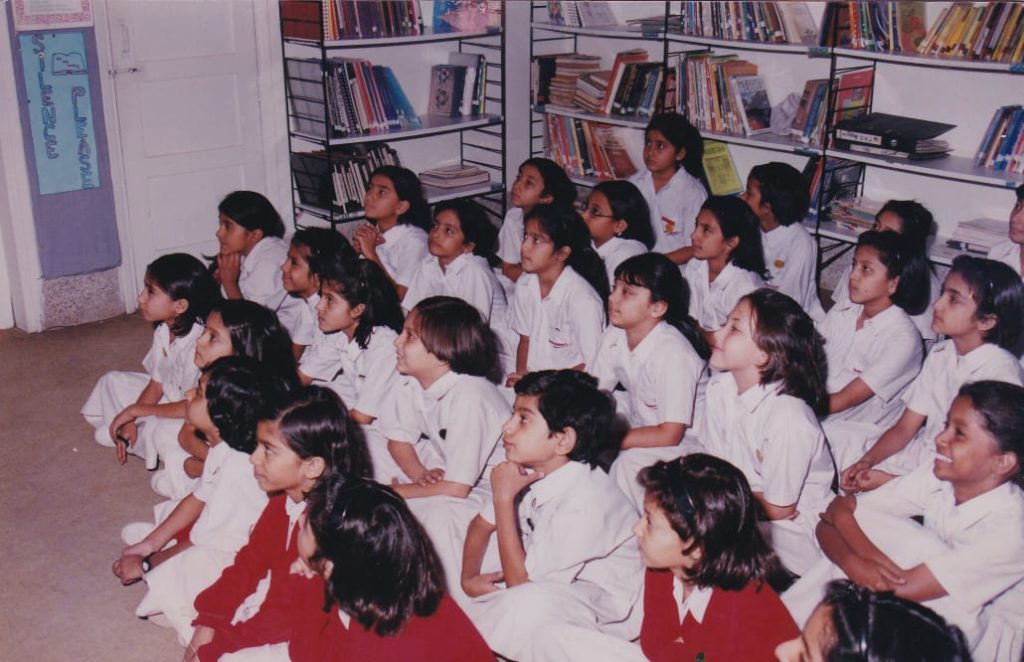 I had to focus on the teaching and learning of the senior-most class, which was grade 11. I owe my gratitude to my mother who initially recorded programmes from National Geographic and other sources for us to add to our audiovisual section. May she be blessed with the highest place in Jannah, Ameen.
This room was then extended and the library was placed under the supervision of Ms Ashraf. Under her patronage, it then developed further and later, with another building added, we had an additional library operating in the care of Ms Tehseen. These three sisters Ms Tazeen Nasir and Ms Taskeen Iqbal Khan played a major role in the development of the libraries. The story goes on and, masha'allah, now in both the campuses, we have 9 libraries housing about 80,000 books, steered by 5 librarians!
Now that I look back, I am filled with pride and gratitude to see that a small initiative on my part has lead to a success story of great proportions!
—
Ms Zeenat Akbar Ali
Subject Head Islamiyat
Senior Section
April 29, 2021
—
Celebrating 31 Years of Great Stories and the beginning of a new era – GenShajar.