Stay Home Stay Productive Webinar by FranklinCovey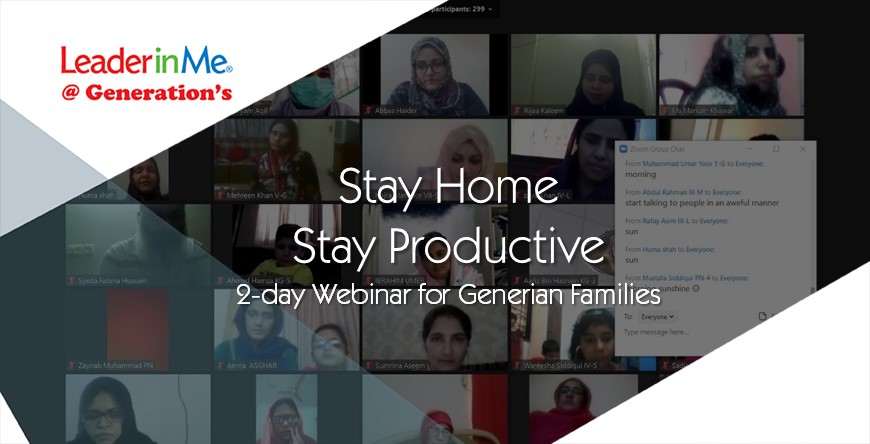 Generation's School organized the Stay Home Stay Productive 2-day Webinar for Parents conducted by FranklinCovey Education Pakistan.
FranklinCovey Education has created modules on how to manage stress, and how to understand others and express empathy. This award-winning course was made available exclusively for parents and families of Generation's School.
Key Takeaways
The webinar was divided into two 2-hour sessions and was interactive allowing participants to post comments and share their feedback.
The topics focused on were:
1. Addressing Challenges and Managing Stress: Learning how to relax
2. Paradigms and demonstrating empathy: Talk less, listen more
3. Creating Lasting Growth Through Difficult Times: Creating and sharing personal mission statements
You can now watch the video of the 2-day webinar!
And download the summary from here.
Download Resources
Watch the Zoom Session Recordings!
Download the Summary of the Session
Click to download.