Generation's Family Eve & Open House at the South Campus
Posted by

Categories

Naya Taaza

Date

January 24, 2020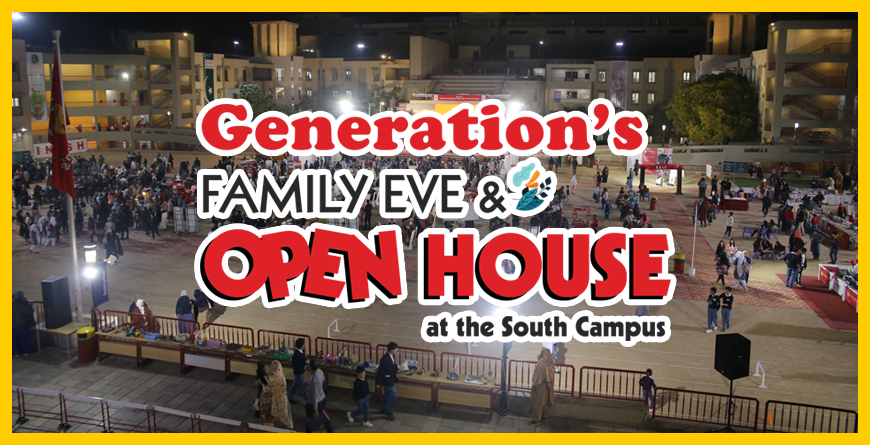 A fantastic family event!
We hosted the Generation's Family Eve & Open House at the South Campus on Sunday, January 19, 2020. We're thankful to all the visitors who came by the hundreds to the colourful event to experience the unique life at school.
Dynamic Life at School
A key highlight of the event was the preview of the dynamic curriculum and active student life at Generation's. Organized in thematic displays depicting progression across the age groups 18 months to 18 years, visitors could get an overview of what the School has to offer for their child's educational journey.
Inspiring Generation's Community
Generation's Community of students, parents of the School and the faculty were very welcoming. They shared stories of their educational journeys and experiences with the visitors.
Hundreds of families initiated the admission process. Aspiring families seeking admission for their children were able to get information at the event. More importantly, they were able to meet the School's community of students, parents, teachers and staff for a piece of up-close and personal advice and feedback.
"It's a wonderful opportunity to be able to share the school's dynamic approach towards teaching and learning," said a staff member. "Parents have commented about the learning spaces and facilities. That is very encouraging for us because we take great pride in creating an inspiring learning environment for our students."
Student Leadership & Empowerment
Visitors took great interest in the creative student work on display. The School pioneers in the field of robotics in the mainstream curriculum and there were exciting robot game and student presentations. The thematic zones showcased aspects of experiential learning activities, math & logic, art & creativity, language & literacy, education technologies, and physical activities.
The leader in Me Programme at Generation's
The School has also embarked upon the world-renowned Leader in Me programme by FranklinCovey Education USA. It is a whole-school transformational process based on the famous 7 Habits of Highly Effective People. The Leader in Me Coaches from FranklinCovey Pakistan chapter gave bite-sized training sessions to parents and visitors at the Open House. Visitors also engaged in many activities to learn more about the 7 Habits.
About the School
Generation's School was established thirty years ago by Dr Ghazala Siddiqui, with the vision of creating a world-class school in Karachi that is holistic in its approach, and sustainable in its impact. What started with four renovated rooms and a handful of students in 1990 has now grown to a large well-renowned school of excellence catering to nearly 3,500 students (from eighteen months to eighteen years), a vibrant staff of more than 600, and a strong and dedicated management team.