Change of Date of Generation's Family Eve & Open House at the South Campus
Posted by

Categories

Naya Taaza

Date

January 10, 2020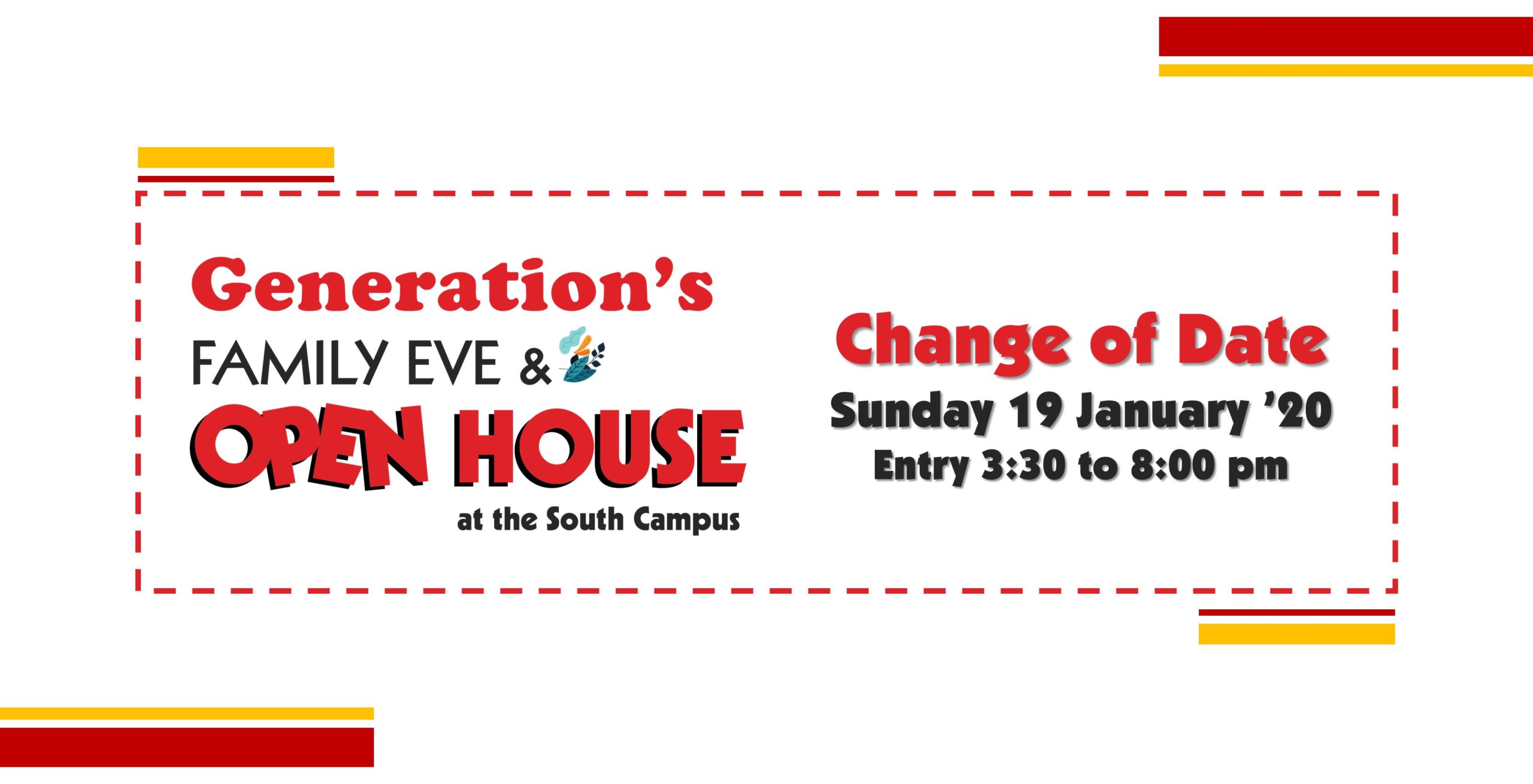 Due to expectations of thunderstorm conditions this weekend, the Family Eve and Open House – originally scheduled for Sunday, January 12 – has now been postponed to Sunday, January 19, 2020, entry 3:30 pm to 8:00 pm.
Important: Please note that Monday, January 13, 2020, will now be a regular working day for students.
Please note the following guidelines for the event.
Please bring your Family SmartCard for entry and registration.
Families are urged to care for the environment and ensure litter-free surroundings at all times!
Valet service will be available at the South Campus.
Highlights of the Event
The entire South Campus will be open for families, old and new, for a walk-through of the learning facilities. Teachers, students and parent hosts will be welcoming visitors and talking about the learning culture at Generation's School. Some of the activities at the event include:
The Leader in Me® – bite-size training sessions for parents and visitors by FranklinCovey Pakistan trainers
Family Fun – games and activities for children of all ages
Photo booth – get your photograph taken as a family memento
Nature Areas – Starters' Nature Area for a refreshing experience
Robotics, design technology, and a vibrant display of student work
Admissions 2020
Admission forms will be issued for all grades – Playgroup to O & A Levels – at the Open House between 3:30 pm and 8:00 pm. Aspiring families who wish to collect the Admissions 2020 application form are requested to bring along the following documents to enable form issuance at the Open House:
Copy of NADRA Form B
Copy of Birth Certificate
Two recent passport size photographs
Details of Event
Venue – Generation's School, South Campus
Date – Sunday, January 19, 2020, insha'allah
Entry – 03:30 pm to 08:00 pm
For all Admissions 2020 and Open House related queries, Whatsapp us at +92 300 022 0633 or call our Admissions Hotline +92 (21) 3318 9999.
Looking forward to welcoming you all!