What I did today by Khalid Ali Abdi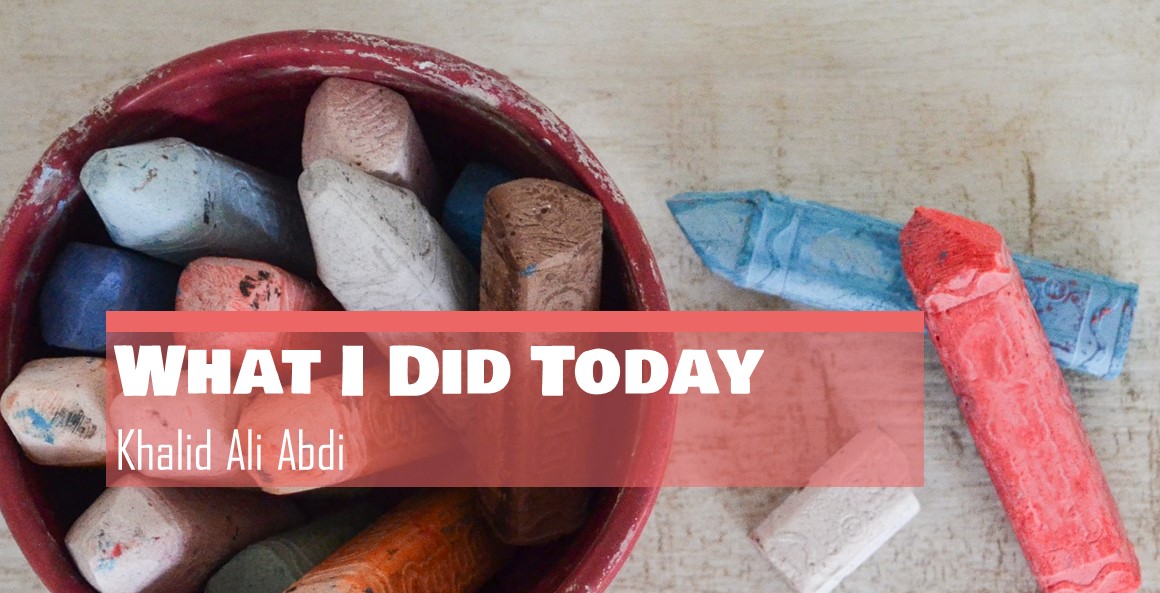 WHAT I DID TODAY
~Khalid Ali Abdi – VIII-E
What I did today no one knows.
Who wonders where my adventure goes?
Up above mountains or down below seas
Or swimming in rivers full of fleas.
But it isn't about adventure all the time.
My parents think it's a crime.
And who wants the homework done?
It ruins all the thrilling fun.
What I did today is
more spectacular than any other!
I got selected for football, and got straight A's
A dream I had been dreaming for days.
And as the next best thing was about to impact
I was bitterly awakened, despite the fact.
Today was tomorrow and yesterday the day after
When the story was told to mum she burst into laughter.
Yesterday is history, tomorrow a mystery
Today is a gift, that's why it's called, present.
—
Khalid's poem was among 130 entries in Middle Section's "Scribbling GenTopia" – a creative writing competition organized by the Middle Section's Library in 2018-19. Students were invited to write 100-word stories and page-long poems on any idea or thought of their choice. Hundreds of interesting pieces were submitted by the students. Middle Section is home to Grades VII, VIII & IX.
—
Photo by Debby Hudson on Unsplash