Nurturing the Love for Learning by Ms Erum Atif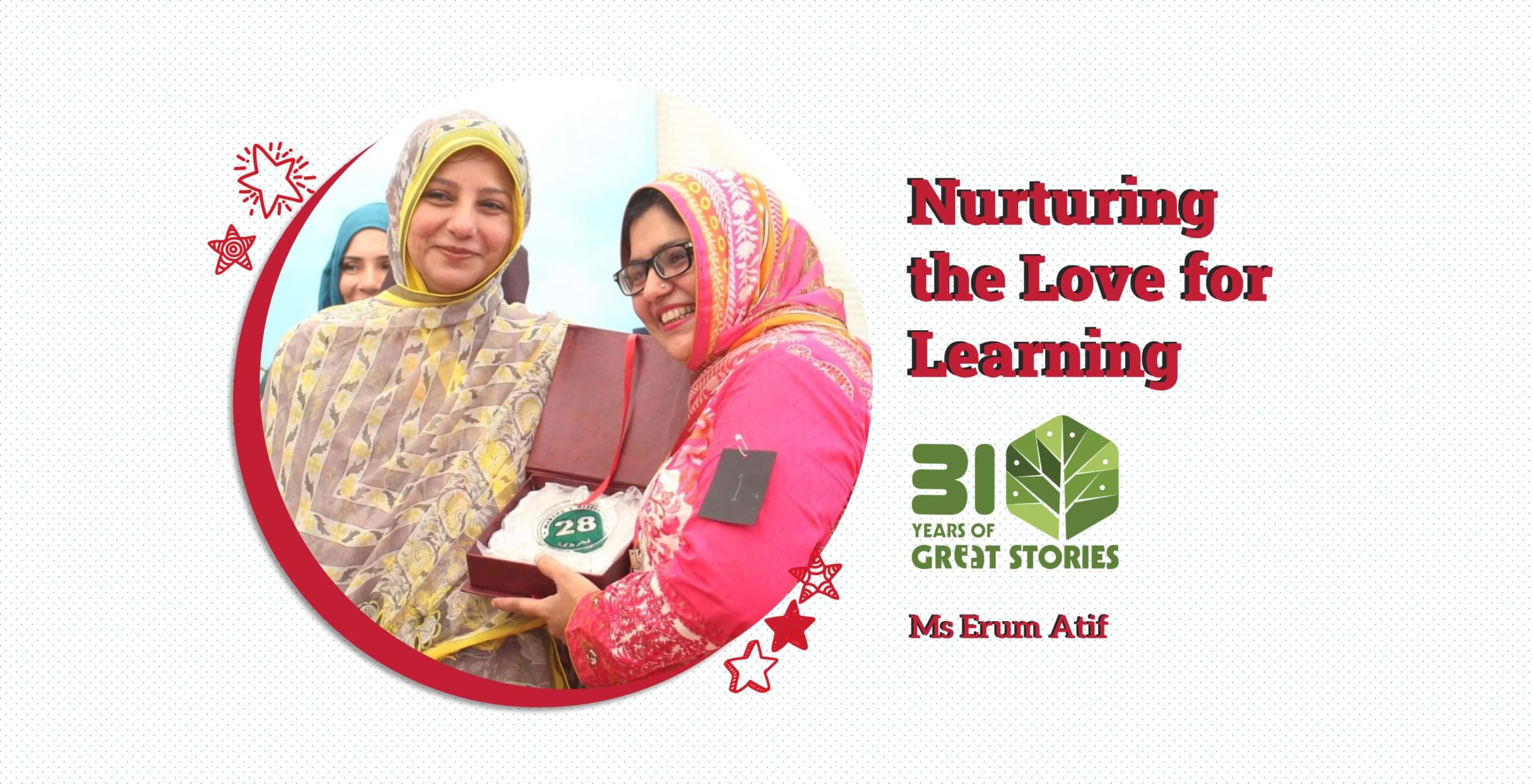 After more than eighteen years working in the Starter Section in different positions, I have many stories to share. One of the closest to my heart is the development of the first Nature Area at Generation's. When I was a Year Tutor Nursery, we as a team came up with the idea to pilot the plan in two of our sections and bring some natural material to class for children to observe nature closely. The activity went well and then was brought to all classes. After three years in 2015, when I was the Coordinator, Starter Section, Dr Ghazala shared her idea of creating a Nature Area at the North Campus for children to get closer to nature and stay away from screens.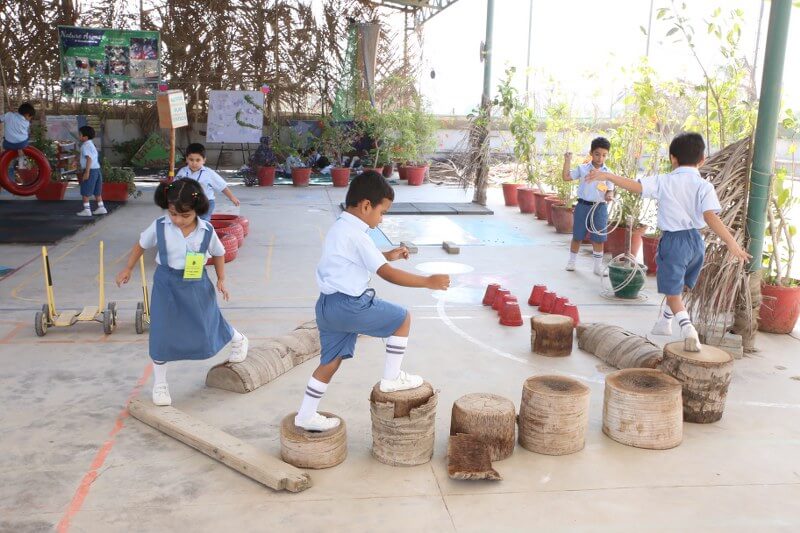 I got the task to develop the Nature Area. Having a corner in class was different and the landscaping of one was very different. However, I took up the challenge and started researching the outdoor areas with natural materials. We also had to keep the weather conditions in mind. With a great dedicated team, I came up with an initial plan and a floor map. Ms Noorani, Vice Principal Starter & Junior Sections, being a nature lover was a great support. I worked with a team that was very creative and dedicated. I still remember Naila Khan telling me she had seen some tree trunks near the KDA roundabout. Naveen Jehanzeb, Lubna Qadri, Farheen Irshad, Nadia Faisal, Shabana Asad, Hira Khan, Tazeen Fatima, Mehtab Manan, Sana Saleha, and many more were part of the project I was leading. The Nursery and Kindergarten teams contributed to developing the Nature Area. I still cannot forget I and Nadia Noor getting a raw marble piece with real stones clusters in it, from the marble market near Pak Colony and the shopkeeper's reply was amazing when I asked him about the charges that,
"Aap yeh mehnat taleem o tadrees kay liye kar rahi hain,
please mujhay mera hisa dalnay dijiey."

You are working dedicatedly for the cause of education,
please let me contribute in ways that I can.
His contribution will insha'allah be a Sadqa e Jariyah for him.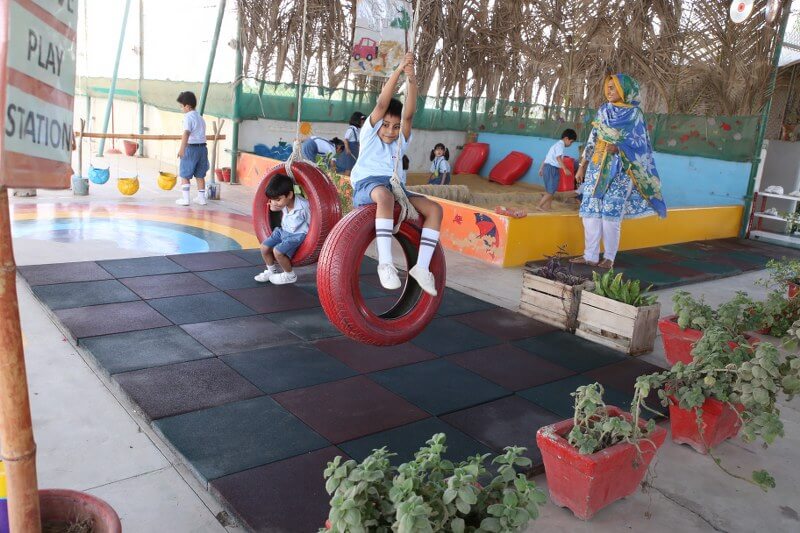 There were many incidents when my heart filled with gratitude that Allah swt has blessed us with people with beautiful hearts. How can I forget my team's families who supported us throughout! My nephew took me to a 'taal' from where I got logs and then he took me to another 'taal' to get them cut into different shapes and sizes. I visited many new places to collect the Nature Area material, which otherwise people usually do not even think of visiting. At one point and time, my family started showing and collecting material for the Nature Area. The research behind each piece before displaying and getting it approved by Ms Jamall and Ms Noorani was another important task. A lot of learning for me and the whole team.
It seems like it was yesterday when two very young girls came to me to work as volunteers and after talking to them, I got to know that both were excellent at art. I engaged this brilliant resource to bring colour to our growing Nature Area. Maha Nauman and Hira Qadri worked tirelessly and painted sandpit and different centres. They also enjoyed working in the Nature Area as they got the work that interested them. Both of them are now professional artists, masha'allah. We as a team of academic, admin and domestic staff, worked day and night for the development of the Nature Area – something that we are immensely proud of and will always remain.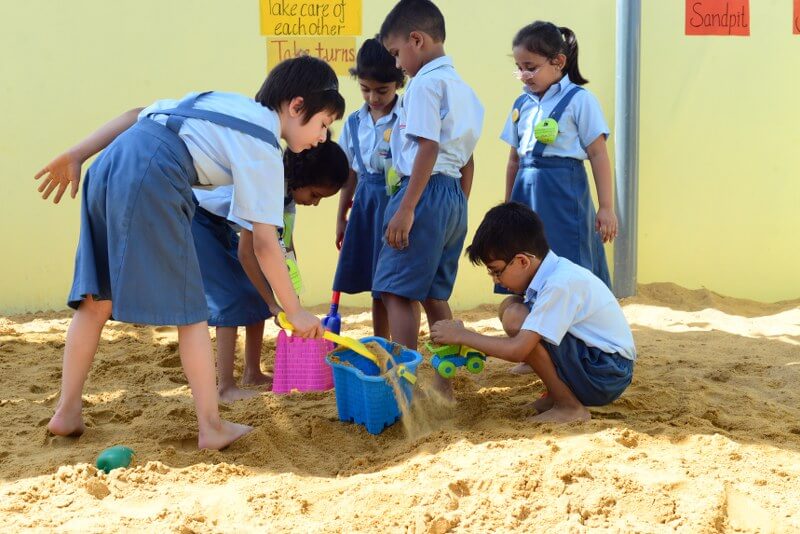 We constantly discussed and shared ideas on enriching the environment for children. It was not just a project for me but a satisfying spiritual experience and another great learning opportunity for my career. I learned and polished my skills while working on this project such as documentation, multi-team collaboration, marketing and budgeting, landscaping, and many more skills.
Storage was a big challenge that we faced – after all, where do you put the sand for the sandpits and pebbles and seeds and what not! We got a small room previously occupied by the Physical Education team. They were indeed very generous though it was a bit difficult for them to relocate their play equipment stores.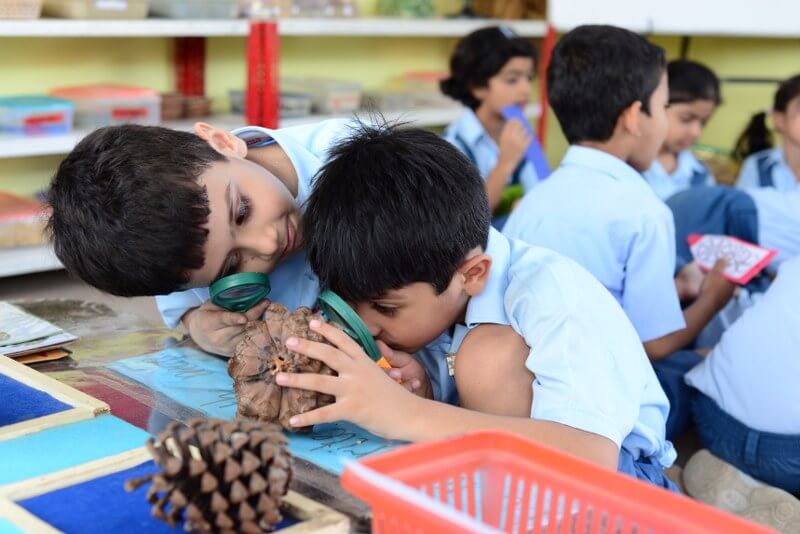 I can write on and on about our journeys but for now, I will keep my story short. When I see children exploring and learning in the Nature Areas is more than satisfying. The Nature Areas have now been developed exclusively for Pre Primary and Elementary classes in three locations at the North Campus. And a wonderful team has taken charge of further enrichment of the environments. It is a delight for little learners, teachers, parents and everyone who visits.
I have mixed feelings of pride, joy, success, achievement, nostalgia, and much love and gratitude. The very thought boosts my spirits, that my contributions will be Sadqa e Jariyah for me and for the people who have been engaged in the development of the Nature Areas at Generation's School, insha'allah.
—
Nurturing the Love for Learning
by Ms Erum Atif, Coordinator GenU
April 8, 2021
—
Celebrating 31 Years of Great Stories and the beginning of a new era – GenShajar.