Validity Expired – Generation's Covid Relief Programme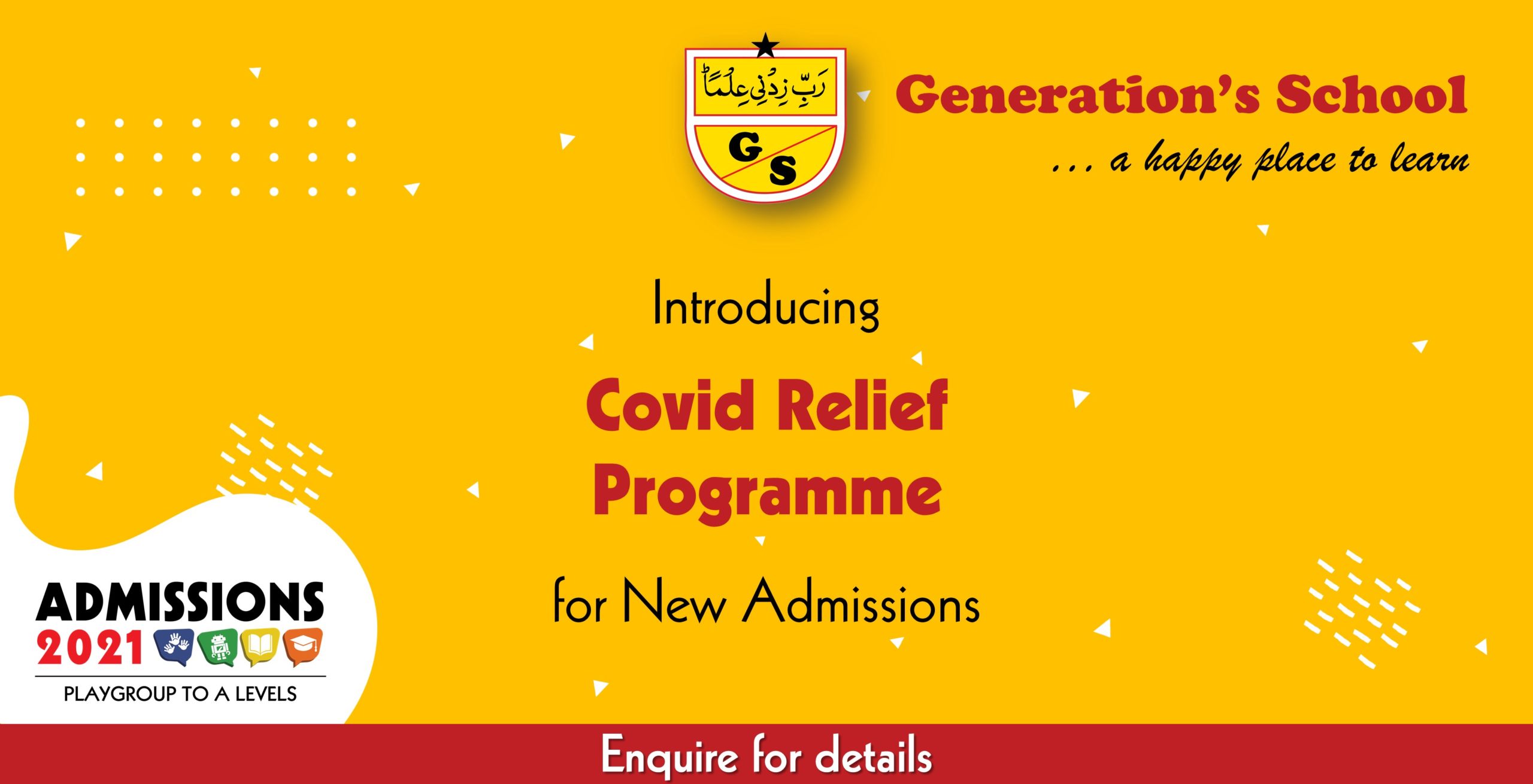 The validity of this programme has expired.
COVID-19 has created financial impediments for many families. Generation's School is committed to making the application process simple and accessible to all families seeking admission this year. We are pleased to welcome families to apply for admission and get a 100% waiver on the admission fee.
Generation's School is pleased to introduce the Covid Relief Programme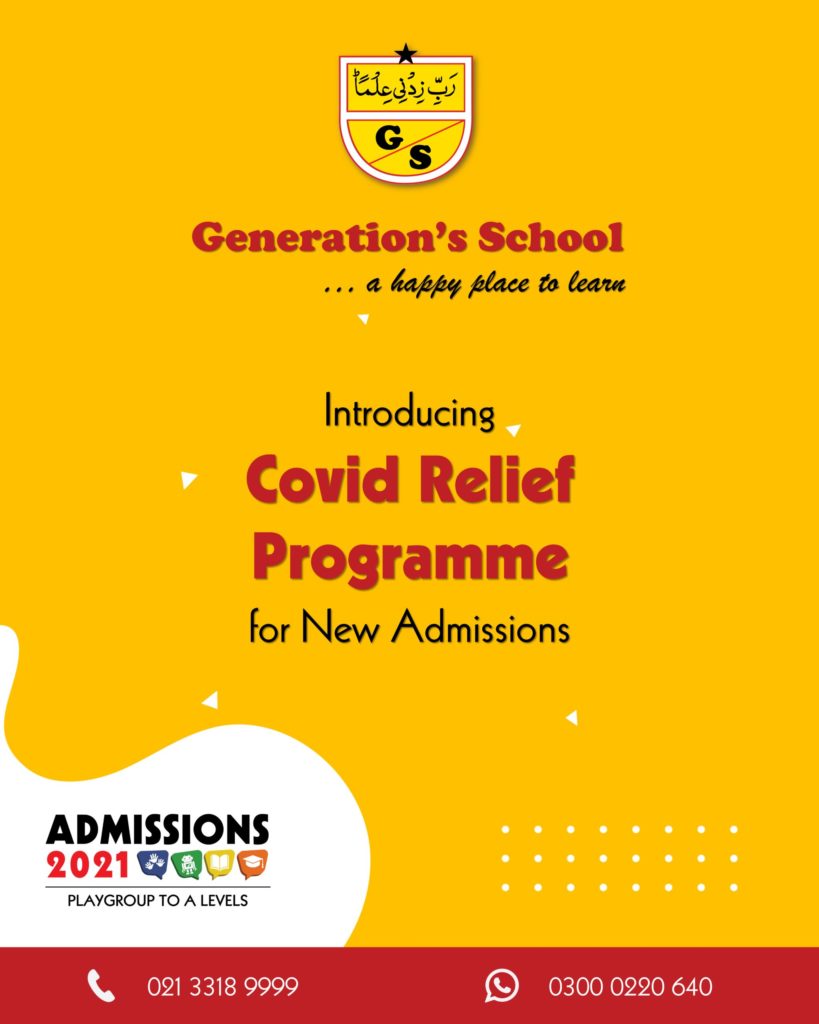 100% waiver on the admission fee for all grades

100% waiver on tuition fee for Early Joining (Mar-Apr-May 2021) for Grades Pre-nursery till II

100% Waiver of Summer Vacation Fee for Early Joining
Families can apply for admission and get a 100% waiver on the admission fee for all grades.
And through the Early Action Programme, parents who apply for early admission for Pre-nursery to Grade II in any early joining period will benefit from a 100% monthly tuition fee in March, April and May. Additionally, the fee will not be charged for the summer vacation period.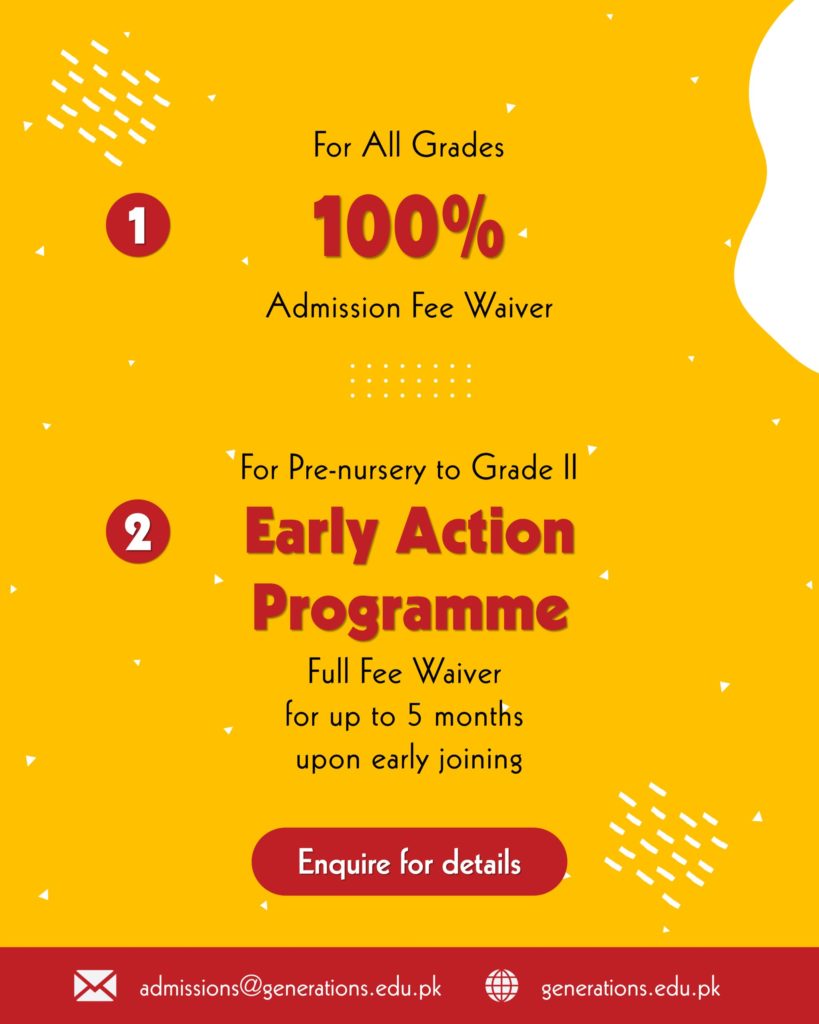 Value or Benefits of the Early Action Programme
Thank you for considering Generation's School for your child's growth & learning. The Early Action Programme will assist you in multiple ways including:
Stability and regularity
Your child joins regular schooling during the term and can settle in the new environment before the new session commences in August 2021.
Learning progression
Your child can begin schooling early, and the school routines can help make up for the loss of learning due to extended school closures.
Benefit from a Well-structured & Robust Hybrid On-Campus and Online Model
Generation's pivoted quickly in response to extended school closures providing a hybrid model of learning. Our students and teachers transitioned to online learning. By choosing Generation's, you get the reassurance of a well-structured teaching and learning environment that can quickly & effectively transition from on-campus to online learning amidst the ongoing uncertainties due to the Covid-19 pandemic.
Financial Assistance
The financial assistance of the admission fee waiver & monthly fee could help families recover from the financial impact of Covid-19 to some extent while ensuring their children are enrolled at Generation's School.
Learn more about the Early Action Programme!
Book a tour of the campus
Meet the Admissions Team
Understand the financial assistance programmes and get the best solution to your child's academic needs.
Please reach out to the Admissions office for more details on 02133189999 or email admissions@generations.edu.pk