Gen Shajar by Mr Kashif Shamim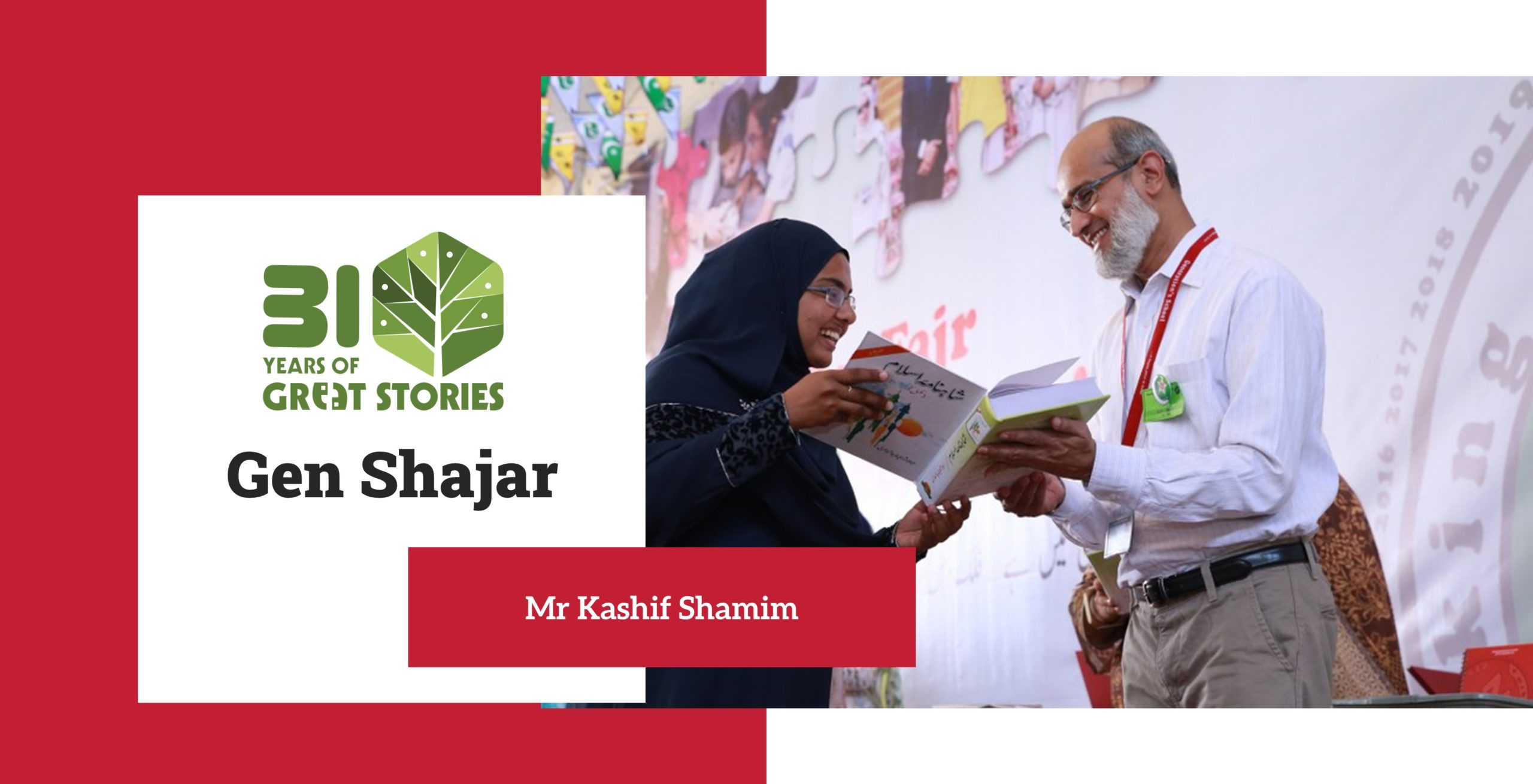 My childhood environment was open and safe. Alhamdulillah, I had all the opportunities that a young, carefree soul craves for: a loving cohort of parents, siblings, family and friends to spend time with; playgrounds to enjoy sports; social events to share the joys with loved ones and safe public places where one could go for picnics.
As the demands of studies and work grew, the adventures in life became rare. It was not until I moved to Islamabad that I rediscovered my passion and love for nature. After each 6-day hectic workweek, we, as a family, would drive to nearby places for sightseeing. We made trips to Faisal Masjid, Lok Virsa, Margalla Hills, Murree, Pir Sohawa and Nathiagali to name a few. After each trip, we returned with more energy, vigour and optimism. It was nature's beauty, diversity and perfect balance that fascinated us and rejuvenated our moods.
We are fortunate that at Generation's, love for nature is taught as well as practiced. Just look at the variety of trees, plantations and green belts at the campuses, alhamdulillah. So let us start with the first step and plant a seed at our home — it is something that is in our circle of control.
—
Gen Shajar by Mr Kashif Shamim
Mr Shamim has been associated with Generation's School for over half a decade.
—
Celebrating 31 Years of Great Stories and the beginning of a new era – GenShajar at Generation's School.