Covid Guidelines for On-Campus Rejoining – Middle Section – Version 1 – Grade VIII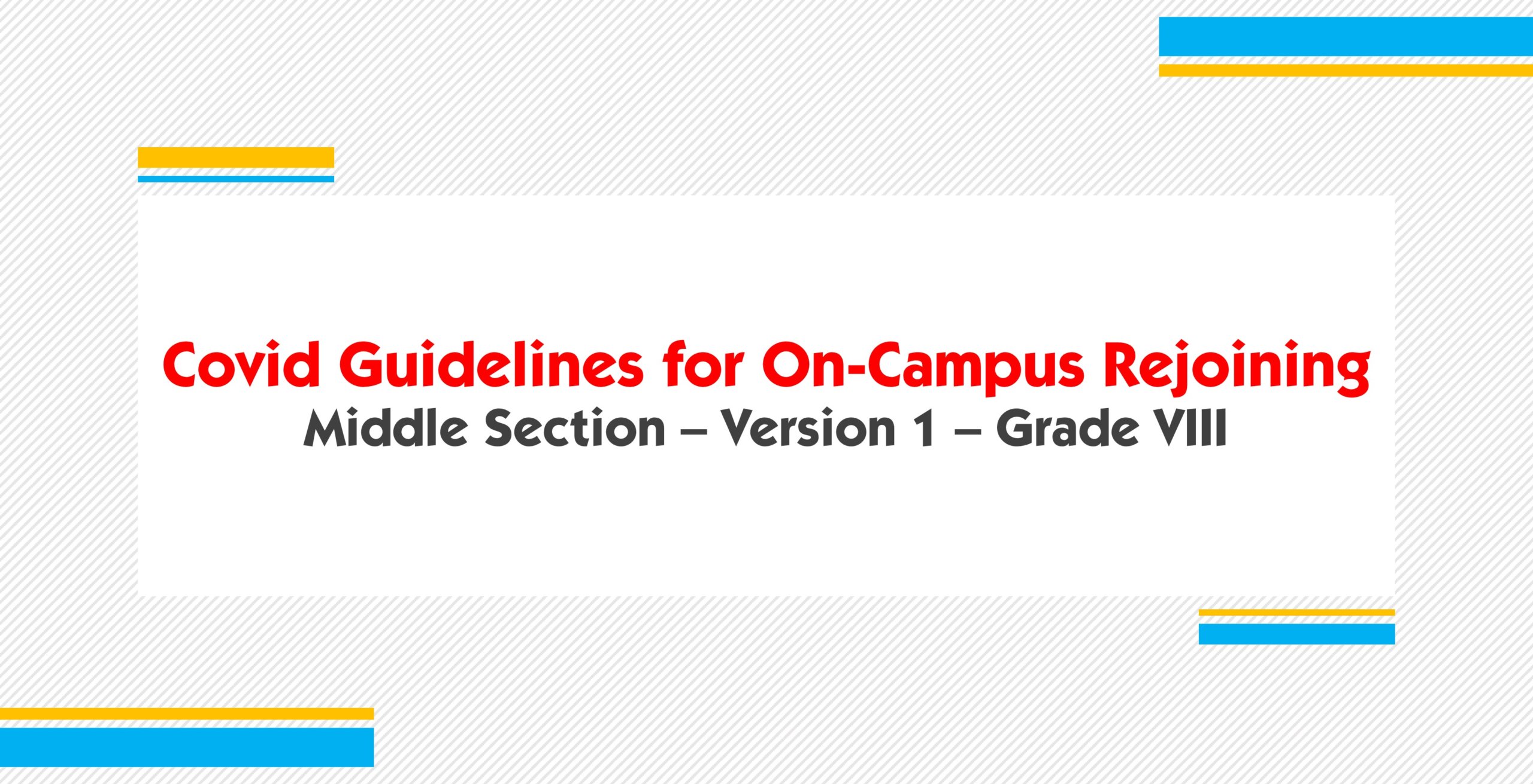 On-Campus classes have resumed for some grade levels, with Covid SOPs in place through a Hybrid On-Campus Online (HOCOL) model. Insha'allah, Streams of Grade VIII will now be rejoining classes on-campus as per the following schedule.
Date of
First On-Campus Classes
Stream A
Stream B
Grade VIII only
Monday 12 October
Online
On-Campus
Monday 19 October
On-Campus
Online
Please read and follow the given guidelines and instructions carefully. Please also note that we as a team will be continuously evaluating the processes and outcomes in the best interest of the school community and revising the guidelines accordingly from time to time, or as per instructions from the Government authorities. Students and parents, please, be proactive and take charge!
Download circular for Grade VIII.