Update on Coronavirus Disruption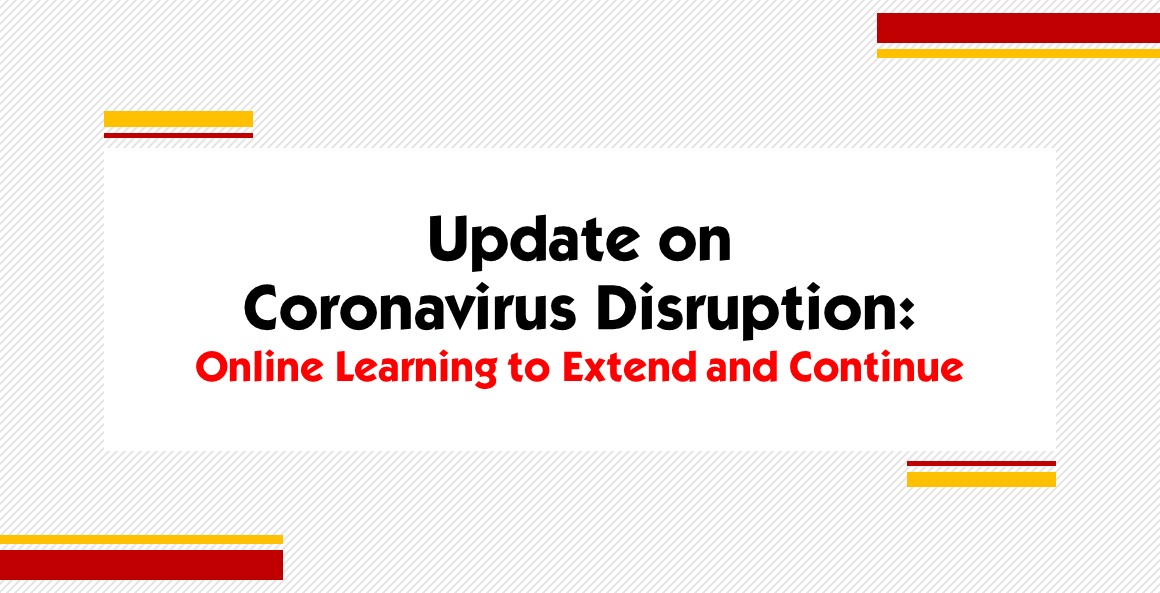 Dear parents and students,
Assalamu alaikum,
Update on Coronavirus Disruption:
Online Learning to Extend and Continue
As per fresh Government directives, students are not to attend school until May 31, 2020. This extended period of disruption gives rise to many challenges for students, staff and parents, especially for those students who are scheduled to take their Cambridge examinations starting next month. It is important, however, for everyone to remain positive and proactive, and insha'allah, these challenges will come to pass, with khayr.
Online Learning. It is critical that students of all ages are fully engaged with the Online Learning as well as Home Assignments. Online classes have been taking place on a daily basis for the entire Senior Section for ten days now. These will continue for the next two weeks, insha'allah. Over the coming days, these live classes will also be extended downward to Grades IX, VIII, VII, VI and V.
Home Assignments. Students of the Starter, Junior and Middle Sections were given Home Assignments last week. Please ensure that these assignments are now complete. These are to be submitted in school. Details will follow. Please do continue to visit the Parents' Portal, as more Home Assignments will be uploaded.
Cambridge O & A Level Examinations. Cambridge representatives have reassured us that they are closely monitoring the situation, globally and locally. Any updates will be communicated to you.
Rescheduling the Annual Calendar. The School is working on rescheduling term dates and activities for the remainder of this academic session, which now ends July 30, 2020. The aim is to maximise teaching and learning time and minimise loss of learning. Details will follow.
Parent-Teacher Meetings. Mid-term PTMs will be held over the coming days, insha'allah. These will be important to attend, especially given the circumstances. Students' books and registers will also be handed over to parents.
Staying Healthy. While the unprecedented Coronavirus pandemic spreads further across the globe, please continue to advise members of your family and community to take due measures and precautions, especially with hygiene and cleanliness. Follow credible advice, and avoid spreading rumours.
The Leader in You. Dear students, I urge you to take charge and engage with Online Learning, with full thrust and vigour every day. Attend each lesson, and submit your assignments on time. Dear parents, please guide and support your children accordingly!
May Allah keep everyone safe and healthy, and make it easy on us. Ameen.
Jazakallah al khayr,
Dr Ghazala Siddiqui
Principal
March 14, 2020 / Rajab 18, 1441