Shaheens Quarterly Vol. 2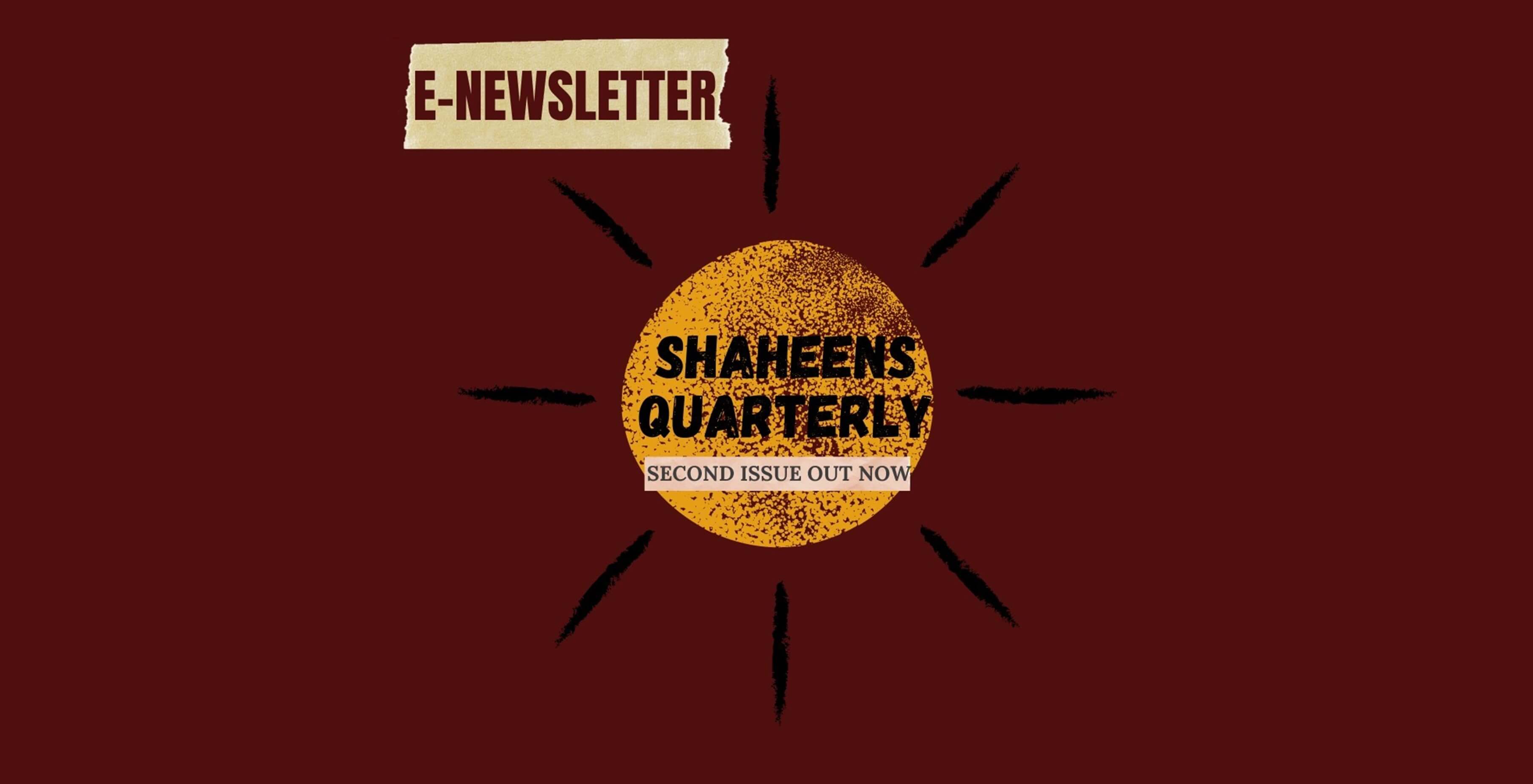 We are pleased to announce the Volume II of Shaheens Quarterly – a Newsletter by the Generian Book League, Senior Section.
Inside this issue:
"School In A Coronial World."
by Zainab Zaidi
"Prejudice"
by Shanzay Sameen
"Among Us"
by Taha Sidiqi
Exciting Announcement!
from the platform of GBL
"Dhok-e-Baaz"
by Misha Asim
"Happiness; A Mathematical Explanation."
by Eeman Ali Azfar
"What Inspires You To Write?"
by Rabia Khalid Lakhani
Editor's Message
Welcome back Readers to the second issue of this project!
The amazing response on the first one was so humbling and I truly want to thank each and every one who took out the time to read, share and actually commend the team behind it.
As we move into the last month of this difficult year, I hope this serves as a cheerful ending and if not a lot, then at least gives you a minute's escape from the stress of the environment we are living in.
I would like to extend my gratitude once again to Ms. Umaima Javed who constantly has to deal with my procrastinating yet perfectionist self, the contributors whom I constantly annoyed to send me their write-ups and of course all of you, without whom I would never have the motivation to work on a project as intricate as this.
Looking forward to your feedback 🙂
-Misha Asim
Vice Principal's Message
The E-Newsletter is indeed a great initiative from the platform of GBL Society which is the need of the time as well. It not only covers the challenges students are facing for the 2020-21 school year related to COVID-19 but also a variety of different genres for which the students are enthralled and are penning away with zeal and flair. Its first volume is among the most read category which is testament to its popularity and pace. The talented and very engaging writers transport the readers to fantastical realms and stimulate some superb stories/articles. We at Generation's School believe that writing is an expression to creative knowledge, but more importantly creating opportunities for students with the wisdom that 'individuals' are the atoms that hold tremendous power within to serve as agents of change and thus are confident that our students, enriched with a sense of high morality and social responsibility will be makers of a virtuous society. It is our responsibility as educators to help children understand that predicament is common to everyone. Problems and challenges need to be faced courageously with conviction in our principles and confidence in our inner strength and dreams.
Ms. Uzma Shakeel
Shaheens Quarterly – a Newsletter by the Generian Book League, Senior Section