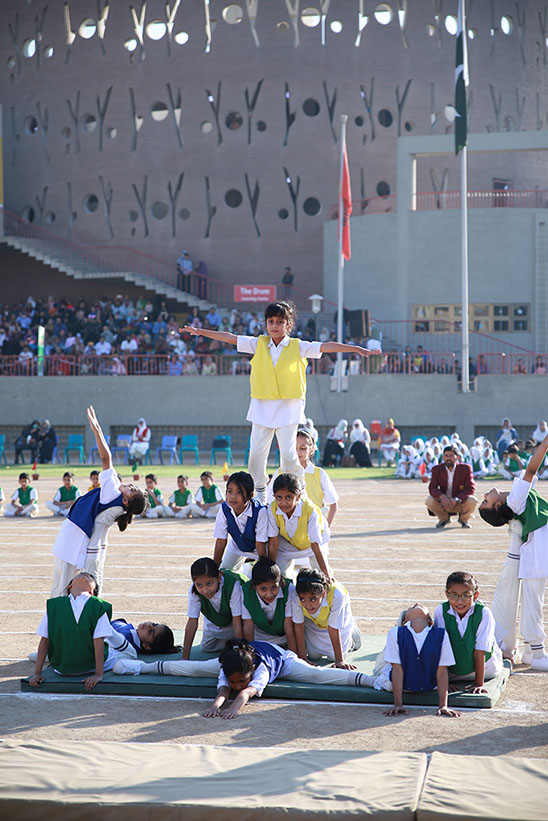 The emphasis on sports fitness channels the learners' energies towards healthy competition and teamwork – all based on strong fundamentals of focus, discipline, and skills. These help develop a positive attitude towards failures – as well as successes.
Beyond the many inter-school sports competitions and achievements, the highlights every year are often the Annual Sports & Olympiads, which bring together students, teachers, parents and guests in a display of mastery over skills, and the strong values that have come to define Generation's School.
The vast central playground, along with the green rooftop playgrounds, gymnasiums and courtyards provide ample spaces for varied athletic activities, including afternoon sports, the Annual Sports, and even inter-school sports competitions.