Leader in Me @ Generation's
Posted by

Categories

Naya Taaza

Date

August 27, 2019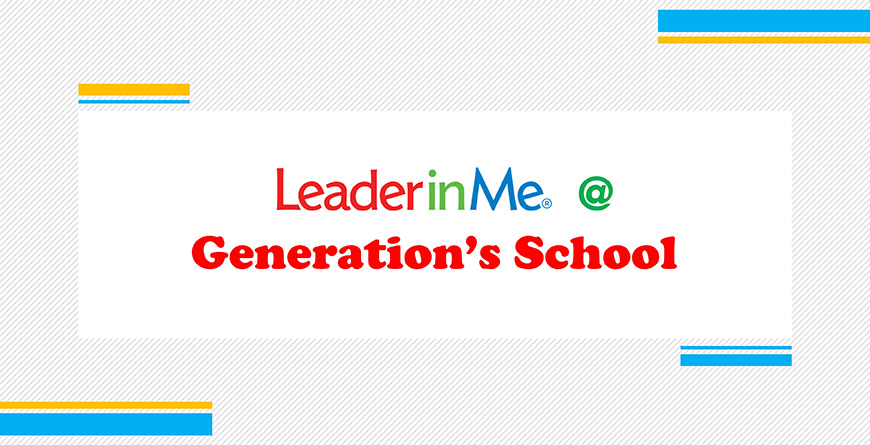 Generians have begun to explore the 7 Habits. Let's listen to what they have to say as they begin to understand the habits and practice them – day-in, day-out.
About Leader in Me @ Generation's
The Leader in Me programme engages and empowers young people to understand themselves and make responsible, effective, and positive choices in their lives. The 7 Habits are a proven set of timeless leadership and life skills based on the principles in the book The 7 Habits of Highly Effective People by Stephen R. Covey. By introducing and reinforcing the 7 Habits, Generians will be able to develop character and life skills that will lead to those responsible, effective and positive choices.