Grade III to rejoin on-campus through Hybrid Model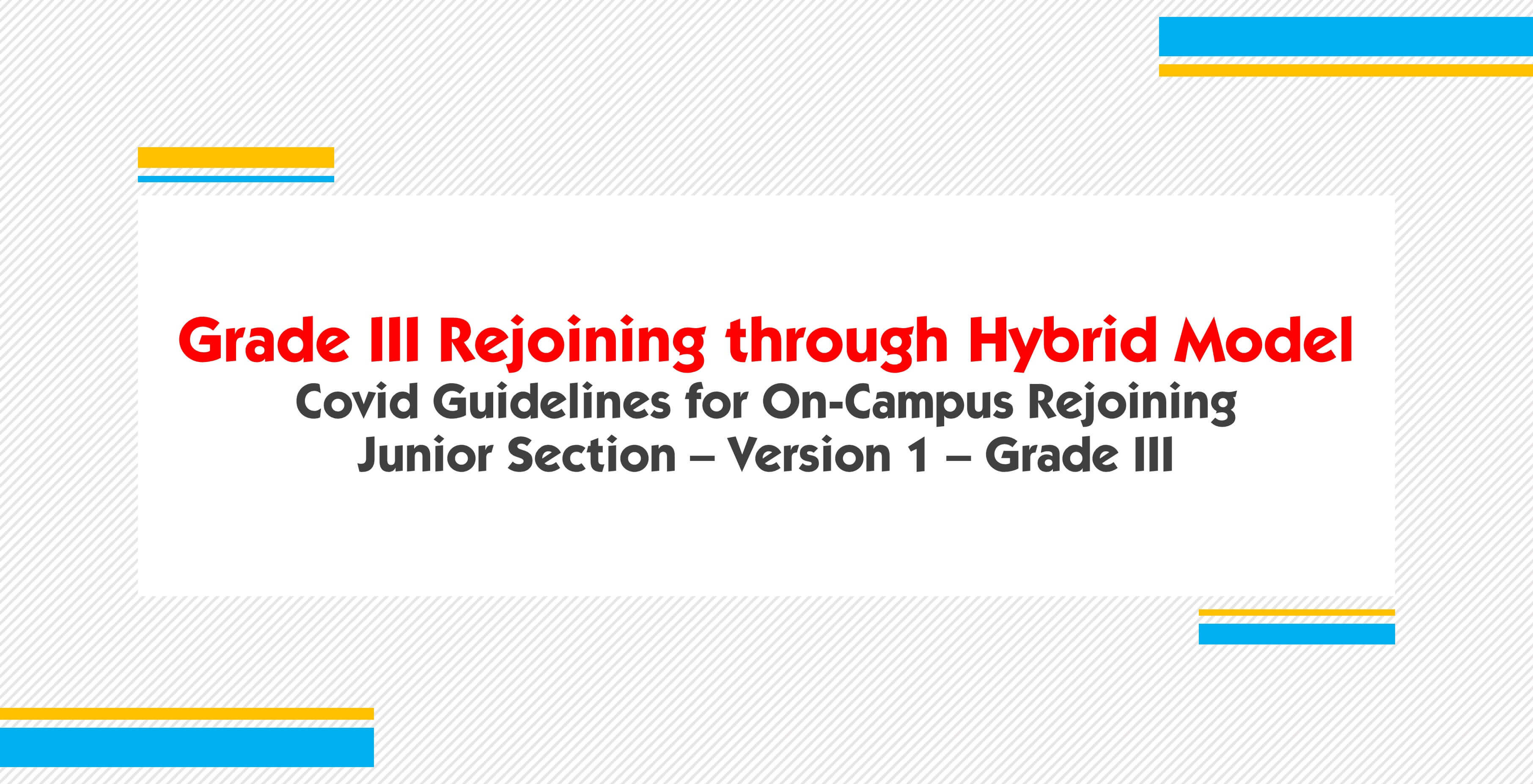 On-campus classes have resumed for all grades at the South Campus and some at the North Campus as well, with Covid SOPs in place through a Hybrid On-Campus Online (HOCOL) model. Insha'allah, Streams of Grade III will now be rejoining classes on-campus as per the following schedule:
 
Date of First On-Campus Classes
Stream A
Stream B
Grade III Only
Mon 26 Oct
Online
On-Campus
Mon 02 Nov
On-Campus
Online
Download circular.
Click to download circular for Grade III.
Dr. Ghazala Siddiqui's Message to Parents for On-Campus Rejoining
Recording of the Live Session "Stressed about Schools Reopening?"
Hosted by Aga Khan University Hospital, a team of experts addressed questions about the safe reopening of schools. Click on the link to watch the recording of the live session.
Be proactive! Let's beat the virus together!
Be Proactive! Take Charge!
Here are important reminders for students and parents to follow consistently for everyone's safety and well-being.