Government of Pakistan and WHO Anti-Typhoid Campaign
Posted by

Categories

Naya Taaza

Date

November 26, 2019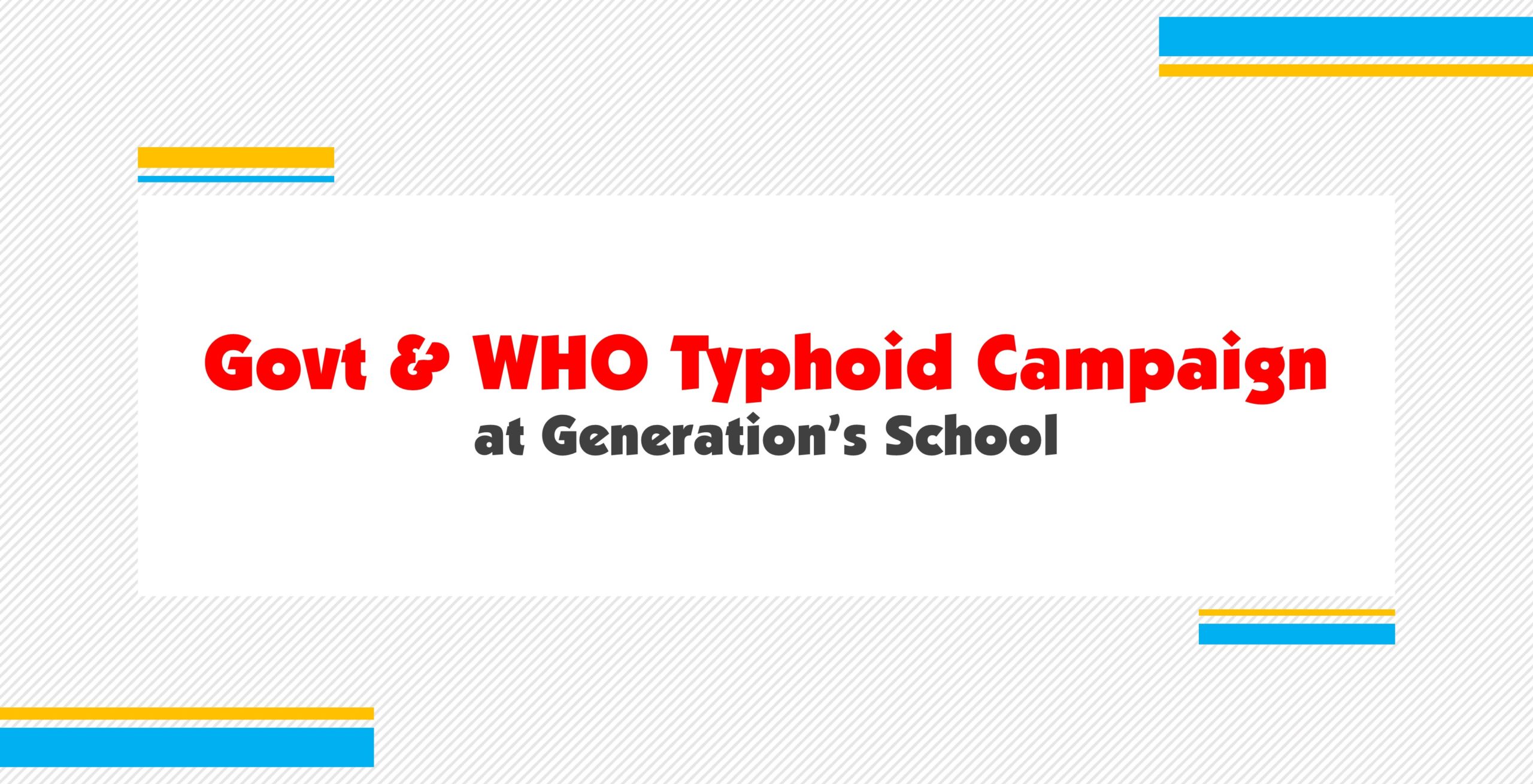 Government of Pakistan and WHO Anti-Typhoid Campaign
Typhoid Conjugated Vaccine (TCV) Catch-Up Activity November 2019
Playgroup till X
Typhoid fever is a serious problem in Pakistan. The increasing number of extensively-drug resistant (XDR) typhoid cases in the province is highly alarming; treatment and recovery could be prolonged if the necessary precautions are not taken.
Due to the large number of typhoid cases in Sindh, the Government of Pakistan and the World Health Organization (WHO) have launched the TCV campaign to vaccinate children between the ages of 9 months to 15 years.
Generation's School fully supports this cause as well as the Government's initiative. This is to inform you that the government representatives will be visiting Generation's South Campus during school hours on Monday, November 18 to administer the injectable in a single dose to the students enrolled in Grades VII, VIII, IX and X (or up to 15 years of age).
More information
Read the FAQs Typhoid Vaccination FAQs.