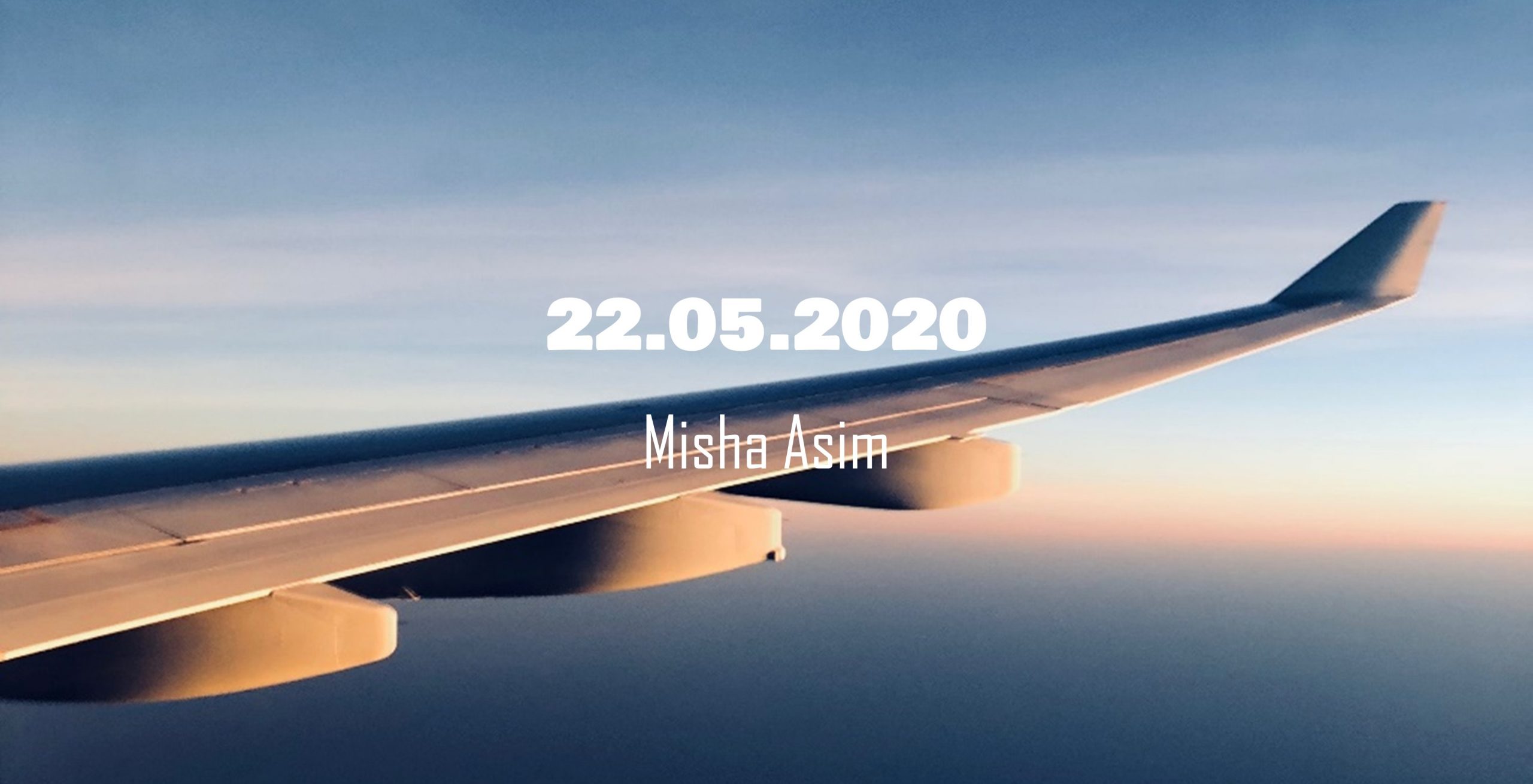 Yesterday as l prostrated before Allah swt in Fajr, my sujood comprised of a thousand apologies. I just couldn't fathom what we had done to make the Most Forgiving, so angry at us that we were losing thousands of people to the hands of a virus that we couldn't even see.
That was then, this is now.
Today I prostrated before Allah swt in Fajr, after l performed wudhu at the first echo of Allah hu Akbar in my neighbourhood. Uncertain whether I would live to stand before Him once more, and then when I stood before Him, I was uncertain whether I would live to prostrate before Him once more and so on.
Life after the PIA plane crash will never be the same.
Every moment, every breath will always feel like grains of sand slipping between the cracks of fingers and once the hourglass is empty from the top, it's over.
Just like it was in that split moment where everything changed.
Anticipatory excitement turned into sobbing mothers turned into wailing children turned into the ruins of an airport which only a minute before was a place where only the luckiest stood, awaiting the chosen few who had been deemed safe to fly in the midst of the pandemic.
There are no words, no metaphors, no adjectives that will ever truly describe a thousand deaths every person waiting at that airport died.
No one will ever know the helplessness of clinging onto something as invisible as hope when the announcement of an engine failure goes through and you know it's over.
There are so many words, or perhaps so less, that it is suffocating to write about this.
A minute. Sixty seconds.
The amount of time taken to pour tea into four cups.
The amount of time taken to solve half a math problem.
The amount of time taken to type an average of 40 words.
A minute.
So insignificant in our lifetimes of a million minutes, yet for those people an entire lifetime of its own.
People call 2020, "uncertain times", due to the pandemic.
But all this tragedy has made me realize, life in this Dunya altogether, is an "uncertain time".
There is no certainty till the Hereafter and there never was.
Yesterday after Fajr I went to sleep, afraid of waking up to a loved one being tested positive for Covid-19.
Today after Fajr, I went to sleep, afraid if I would even wake up at all.
—
Misha Asim is a student of X-G (Gratitude) who uses words as a medium to pen down her feelings on paper. In these uncertain times when most of us feel helpless and lost, Misha says that she has found solace in words and she uses them as a coping mechanism. Misha's interests and subjects of writings, however, are not just limited to emotional essays, she also uses her words for philanthropic topics.
Misha actively likes to participate in women empowering campaigns and uses her social media platforms to endorse her opinions. Other than writing she also expresses herself through sketching, painting, and participating in debates as well as Model UNs.
—
Cover Photo by Hamza AlGhamdi on Unsplash