What The Wind Sees by Saad Lakhani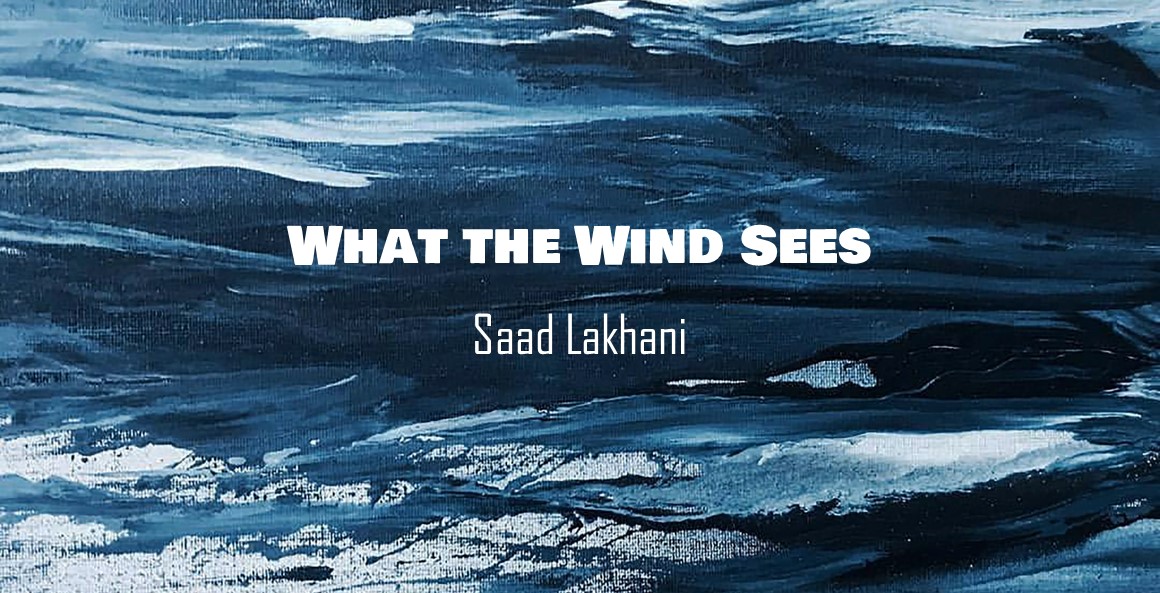 The wind sees a lot as it blows over the vast oceans and the vast expanses of land. It sees the fishermen scattered along the coasts, waiting for a catch. It feels their joy and relief when the nets are brought up loaded. It breezes past their joyful shouts. The wind sees the young man in the balcony of the high rise, tears streaming down his face as he fights the battle with himself. It softly caresses his cheek, a comforting nod to a brighter future. The wind hears the sobbing of a young mother in the fields, mourning the loss of her daughter; it lingers around for a bit, filling the emptiness in the woman's heart. The wind whistles to an old man trudging along a crude path through the forest, climbing the slopes to his family, miserable at his empty hands and the looming hungry night ahead; it makes the leaves comfortingly rustle overhead as it rushes along. The wind zooms through the warmth of a lit stove, taking in a whiff of the stew that simmers as the eager children patiently wait to be fed.
Soon the wind reaches the barren icy slopes of the mountains. Here it howls and it shrieks as it laments of sorrow and grief to the frozen water. It tells the water all joy and happiness. The unfair nature that fate has. It tells the water about the journey it would undertake, of rivers and lakes, of mountains and plains, of oceans and rains.
And then when the sun shines and the ice melts, and when the water flows along the well-travelled routes, it ponders upon what the wind talked about.
—
Saad Lakhani is a student of A1-W (Wisdom) who loves to write to experiment. Trying out fresh ideas after being inspired by recently read material gets his creative juices flowing. This piece is one such example as it aims to convert ideas differently than usual. His areas of interest are reading differently written books that make one think and meddle into digital stuff.
Saad's latest piece of art, "What The Wind Sees" is about how nothing goes unnoticed. It talks about the synchronization in the forces of nature and assigns personalities to them. It presents the idea that the forces of nature are something familiar, something to be sought comfort within both good and bad times.
—
Cover Photo by Henrik Dønnestad on Unsplash